A 20,000-square-foot limestone castle on 35 acres in Evergreen has hit the market for $17.5 million.
"The magnitude of the house when you first drive into the courtyard is just breathtaking," said Whitney Cain of LIV Sotheby's International Realty, who is listing the mansion at 600 Chateau V Road. "I've never seen anything like it."
The limestone exterior of the U-shaped mansion is adorned with carved columns, stained glass, and statues posed on either side of a dozen windows on the top floor. Owners Cynthia and Randall Veselka modeled the design after another French-style chateau, the Biltmore Estate in Asheville, North Carolina.
Jim VanderVorste of BVZ Architects in Boulder designed the house, which was built by the contractor David Williams Homes and is not yet finished.
The listing was first reported by the Wall Street Journal.
Interior details include 126 custom-made chandeliers and a pair of illuminated Chateau V crests in the kitchen.
In the great room, a semicircle of windows from the floor to the 25-foot ceiling overlooks Mount Evans, as do other rooms of the house.
More than half of the mansion – about 12,000 square feet – is fully finished, Cain said. Unfinished portions include the 5,000-square-foot basement and a suite that could be used as a nanny's quarters or as guest accommodations.
Building plans call for six bedrooms and eight bathrooms when complete.
Randall Veselka is the president and CEO of DTI Credit, a card payment processor.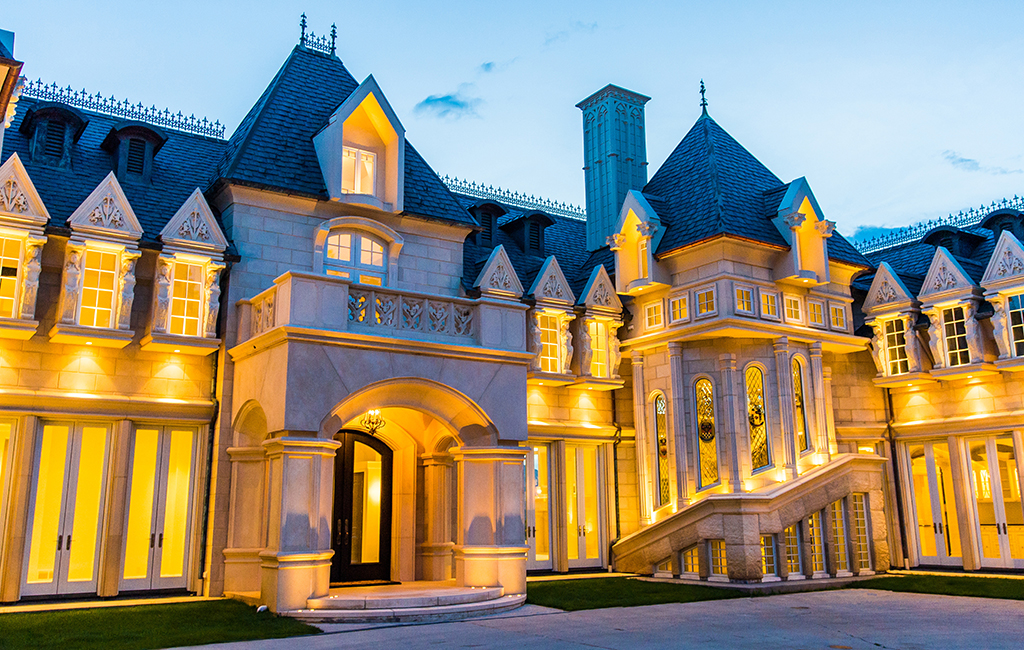 12192