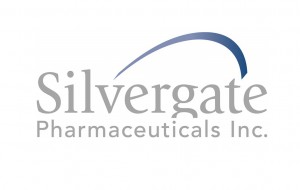 Pediatric medicine company Silvergate Pharmaceuticals added $4.6 million to its war chest, according to an Oct. 8 filing with the SEC.
Silvergate, which develops drug formulations at a dose and concentration appropriate for children, has to date raised at least $30 million since 2011, a tally of past SEC filings shows.
Silvergate currently has two drugs approved by the FDA and available in the U.S. CEO Frank Segrave said additional funding will help the company to bring to market more of the drugs in its pipeline.
"In the pediatric market, there's a vast abundance of opportunities," he said. "We have many, many drugs in our pipeline."
Founded in 2010, Silvergate develops child-appropriate versions of drugs available for adults. Typically, if a doctor prescribes a child a lower dose of a drug only available in a larger dose for adults, pharmacists crush the adult-sized tablets and mix them into a liquid to make a formula for a child. But because they are mixing ingredients themselves, Segrave said, they cannot guarantee that each formula is uniform.
Silvergate develops formulas intended for children, patents them and then seeks to earn FDA approval in clinical trials.
To date, two of its drugs – both formulated as liquids and both used to treat high blood pressure and certain heart conditions – have been cleared by the FDA and are available in the U.S.
After it develops and trials drugs, Silvergate hires contract manufacturers to produce them. It sells to wholesalers, which distribute them to pharmacies.
Segrave said that virtually all government-funded and commercial insurance plans cover Silvergate prescriptions.
Silvergate has 40 full time employees overall, about half in its headquarters in Greenwood Village and the remainder in a small research and development office in Kansas City or working in sales throughout the U.S.
Segrave declined to discuss revenue. He said the company is reinvesting cash flow into developing products.
"If we can go faster and we can get more drugs to the market quicker, it just means we can benefit more patients," he said.