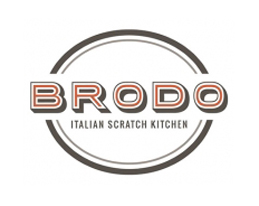 The restaurateurs behind a Greenwood Village Italian eatery are rolling into Belmar with a new concept.
Jane Knauf, with husband-and-wife team Rachel and Brett Shaheen, is planning to open Brodo Italian Scratch Kitchen in Belmar later this year. It's the second Italian outpost for Knauf and the Shaheens, who own Italian fine dining spot The Wooden Table in Greenwood Village.
Knauf said their second venture will be somewhat similar to The Wooden Table, but with an American touch.
"It will be the same pan-to-plate, from scratch, no heat lamps or microwaves, handmade pasta concept," Knauf said. "But it's going to be a little more approachable and a little more family friendly."
The Brodo team signed a 10-year lease on a 3,600-square-foot spot with a patio at 7161 W. Alaska Drive in July. The space used to house a pizza place called The Oven as well as a Jamba Juice. Knauf estimated it would cost about $500,000 to turn it into Brodo.
The Wooden Table team has been looking for a second restaurant location for a couple of years now, Knauf said. They looked at places downtown and Highlands Ranch as well as Lakewood before leasing the Belmar space.
"We both have two small kids and live on that side of town, and there wasn't anywhere we really liked to eat," Knauf said. "Belmar is so fun and vibrant and changing, the whole west side of town is changing, and we wanted to be a part of it."
Knauf said the menu would be made up of more American-Italian dishes than diners would find at The Wooden Table, which she described as a more strictly Italian restaurant.
For Brodo – the Italian word for "broth" – that means more red sauce dishes, with American-Italian staples like chicken parmesan.
The same goes for the bar menu, too.
"At Wooden Table we have an eccentric and very Italian wine list with very few varietals anywhere else," she said. "At Brodo we'll have more American wines, as well as an Italian collection."
Knauf estimated appetizers, soups, salads and sandwiches will run between $13 and $25 at Brodo, with entrees ranging between $18 and $25.
Brett Shaheen, executive chef at The Wooden Table, will move over to the Belmar restaurant once it's open. Current executive sous chef Dave Lindberg will then step up to the head kitchen position at The Wooden Table.
Design Parameters is the architect designing the Brodo space and Epic Construction is the general contractor. Key Bank is providing financing for the restaurant.
Demolition is already underway. If everything goes according to plan, Brodo will serve its first dishes in December of this year.
"Buildout will be pretty intense," she said. "But it's going to be a really vibrant, and fun place."