Broncos tailgaters have a new neighbor.
Josh Sampson, who launched The Big Wonderful at an outdoor summer weekend festival in 2014, in August launched Wondergate as a professionally-produced tailgate party before and after Broncos games.
"I went to Ohio State, and I was familiar with that big tailgate atmosphere," Sampson said. "I noticed the stadium didn't have anything like it…Broncos fans love their football team and we wanted to get them something really exciting before and after."
Wondergate is free and runs four hours before home games to about three hours after the game.
The lot can accommodate 750 attendees, Sampson said, adding that the event includes food trucks, TVs and a band.
Sampson said he stumbled into the tailgating side of the business after moving The Big Wonderful from RiNo to a 20,000-square-foot lot on Colfax Avenue across from Mile High Stadium. He said he looked at around 40 different locations around Denver before leasing the space.
The Wondergate attendees have been a mix of ticket holders and revelers who just come down to enjoy the tailgate without going into the stadium.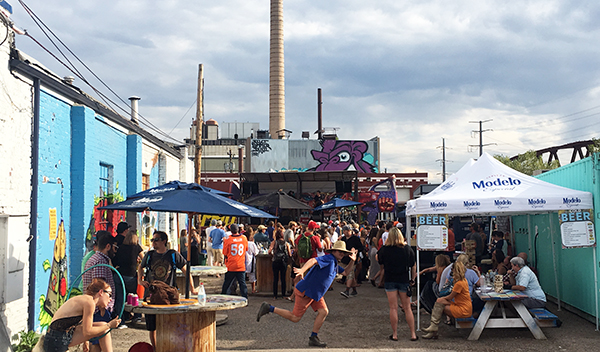 11377