For once, fidgeting pays off.
Two Denver brothers launched one of the most lucrative local Kickstarter campaigns ever with a toy for customers with ants in their pants.
Brothers Matthew and Mark McLachlan have raised $4.4 million so far for a pocket-sized cube to keep habitual pen-clickers and finger twiddlers busy.
The Fidget Cube – a desk toy with a different switch to flip, button to toggle, gear to turn or dial to spin on each of its six sides – has shattered the $15,000 minimum target the brothers set, by a long 300 times.
More than 100,000 people have pitched in. And there's a month left in the campaign.
The McLachlan brothers are crowdfunding veterans who have made a career of launching products on Kickstarter as well as selling other inventors' products after they meet online funding targets.
In an email exchange with Adweek, the pair said this campaign took off in part because a shorter version of their Kickstarter promo video got picked up by Facebook pages including NowThis, which has over 7 million followers.
Denver plays a supporting role in the video: One scene shows Mark McLachlan grabbing a cone at Little Man Ice Cream, then strolling into Linger.
Previously, the pair raised $10,000 for a wooden tabletop game called Storm the Gate in 2013, then returned in 2015 with a charging station for the iPhone and Apple Watch called Duet, which raised more than $50,000.
Not every campaign has been a viral success. One crack at Kickstarter was a coffee table book called Bright Ideas – part how-to guide to launching a product and part interview series with inventors that had used Kickstarter. The book raised $15,000, not enough to meet its $25,000 goal.
As recently as January 2016, a successor to the Duet charging station called Trio also came up short of a $25,000 funding goal.
The brothers are also co-founders of TinyLightbulbs, an e-commerce website that exclusively sold products after they launched on crowdfunding websites. Mark McLachlan told one interviewer that TinyLightbulbs took a 13 percent cut of vendors' sales.
Neither Matthew nor Mark McLachlan responded to messages from BusinessDen. The Fidget Cube campaign runs through Oct. 19.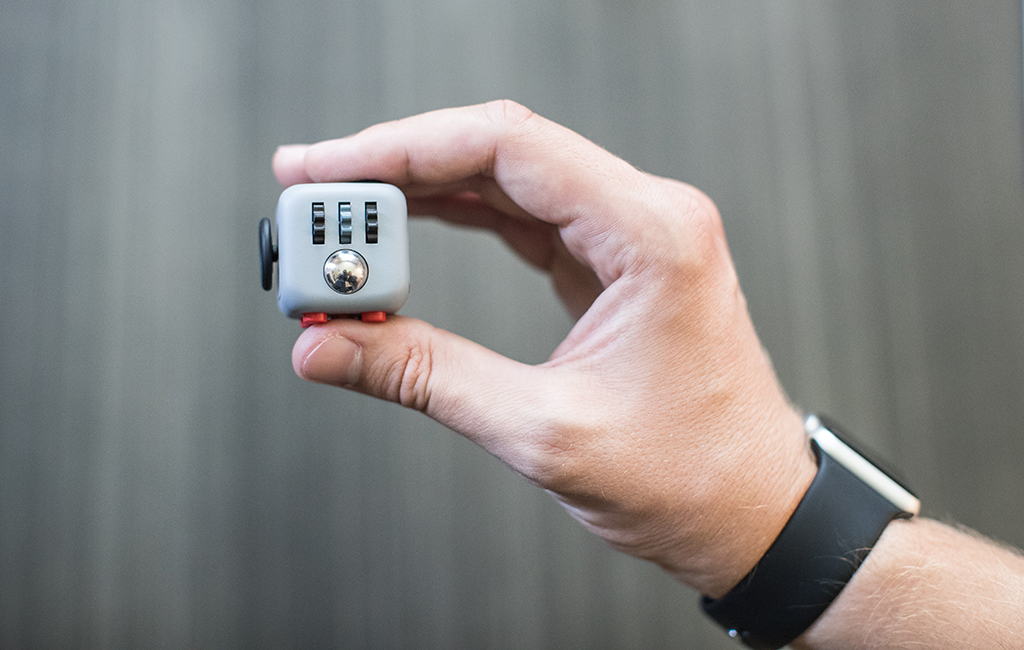 11367