This time last year, Ali Hill was new to Denver and just starting to volunteer at the Jewish Community Center in Hilltop.
What a difference a year makes. As of Sept. 6, Hill is CEO of the JCC. She said there are opportunities for the nonprofit to expand on all fronts.
"Our future is about creating the capacity to meet the demands of our growing community," she said.
Hill succeeds Stuart Raynor as CEO. Raynor had held that post since 2007 and left earlier this year.
Hill and her husband moved their family and their business consulting company from New York to Denver in June 2015.
"Because we moved here without friends, without family, without connections, we decided to volunteer," she said.
And volunteer they did. Hill joined four committees at four different organizations: a committee that organizes family Shabbat at JEWISHcolorado, the JCC Cares committee, the accountability committee at the Girls Athletic Leadership School and the education committee at Congregation Rodef Shalom.
It wasn't Hill's first experience with nonprofits and Jewish community groups. Straight out of college, Hill had worked for a Jewish nonprofit before attending Columbia University for a public administration masters program focused on nonprofit management.
Hill later spent four years at Girl Scouts of the USA before founding her first consulting business, which worked with nonprofit and for-profit businesses that teach topics like forming healthy relationships and preventing dating violence and bullying.
She received a Ph.D. in sociology from the City University of New York in 2014.
But it was while volunteering that the 39-year-old began to learn about the variety of Jewish nonprofits in Colorado. And she began to orchestrate ways for those nonprofits to work together.
In one case, Hill saw an opportunity for JCC Cares, which focuses on social justice initiatives, to organize a book drive at a family Shabbat hosted by the young adult department at JEWISHcolorado. Then she found two more local nonprofits that focus on reading to kids to receive the books.
Hill applied to be CEO of the JCC nearly a year to the day after moving to Denver. And the volunteer work put her at the top of the list.
"People already knew me, in part, because of the work I had done as a volunteer in the Denver Jewish community," she said.
The JCC recorded $9.4 million in revenue in 2014, up from $9.2 million the year prior, according to tax documents.
Most revenue comes from programming, including fitness and early childhood education classes.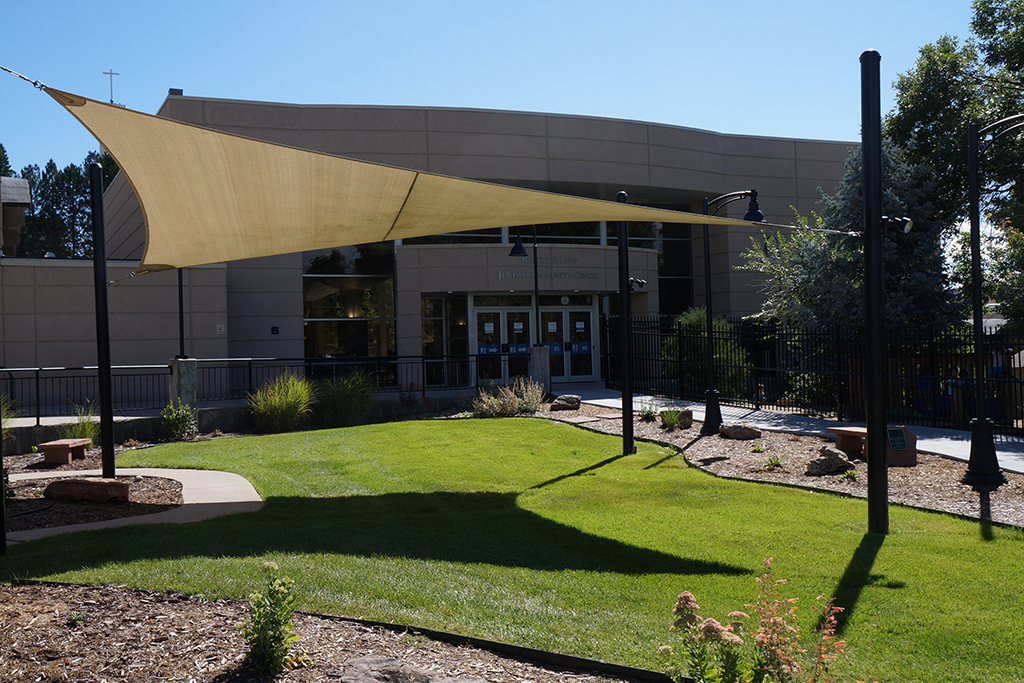 11346