The owner of a mountain town saloon once frequented by early 20th century gold and silver miners is looking to sell it for $595,000.
Galina Bye, 55, bought the Bucksnort Saloon with her ex-husband in 1997. An hour southwest of Denver, the restaurant overlooking the Elk Creek off of U.S. Route 285 in Pine has been a general store for miners, a bar for bikers and a family-friendly joint known for its burgers.
"How do you explain?" said Bye. "It attracts many different kinds of people. You have to visit to understand."
The log cabin-style Bucksnort Saloon is the property's main attraction, but Bye is selling all of the real estate and the business. That package includes a restaurant she said grosses $500,000 a year, its cooking and dining equipment and three smaller log cabins on about a quarter-acre of land.
Each of the restaurant's owners – and many of its customers – has left their marks on the Bucksnort.
The ceiling and walls are papered over with dollar bills pinned by visitors. Bye said the tradition dates to the early twentieth century, when the Bucksnort was a general store called Sphinx Park Mercantile that catered to miners and, later, vacation resort-goers. Her real estate agent has another take.
"There's a common joke that the down payment on the Bucksnort is on the walls," said Bill Downes, who is listing the property with Evergreen Commercial Group.
The tavern and bar that would become Bucksnort got going after a musician purchased the mercantile in the 1960s and turned the general store into a venue for his band to perform, Bye said.
It wasn't for another decade that another owner gave Bucksnort its name. Bye remembers the story like this: the owner's dog, Buck, was a noisy sleeper.
Later, the saloon became a favorite watering hole and pit stop for motorcycle riders. Bucksnort expanded its menu in the 1980s.
Bye, too, has left a legacy. Besides the Buck Burger ("The biggest, juiciest, most sizzling, messiest, sloppiest, hardest-to-eat, hand pattied 1/2 lb. of fresh ground beef," the menu boasts), the restaurant has added its own green chili recipe and added more meat-free items for vegetarians like her.
At capacity, the 2,000-square-foot restaurant can handle 80 patrons at a time. Bye estimates the restaurant's revenue last year was just shy of half a million dollars, most of it earned in the busy season from mid-May to mid-October.
During the slow winter months a couple of years ago, Bye decided to get out of the restaurant business to try and make it as an artist. It started with a painting class.
"The teacher was a renowned Russian Impressionist," she said. "I loved it and I became his protégé."
She entered her painting into an art show this past spring at the The Center of the Arts Evergreen.
And as for the Bucksnort, Bill Downes, the real estate agent, said he's fielded lots of prospects: locals, out-of-towners, restaurateurs and, most of all, people looking for "something that they can add to."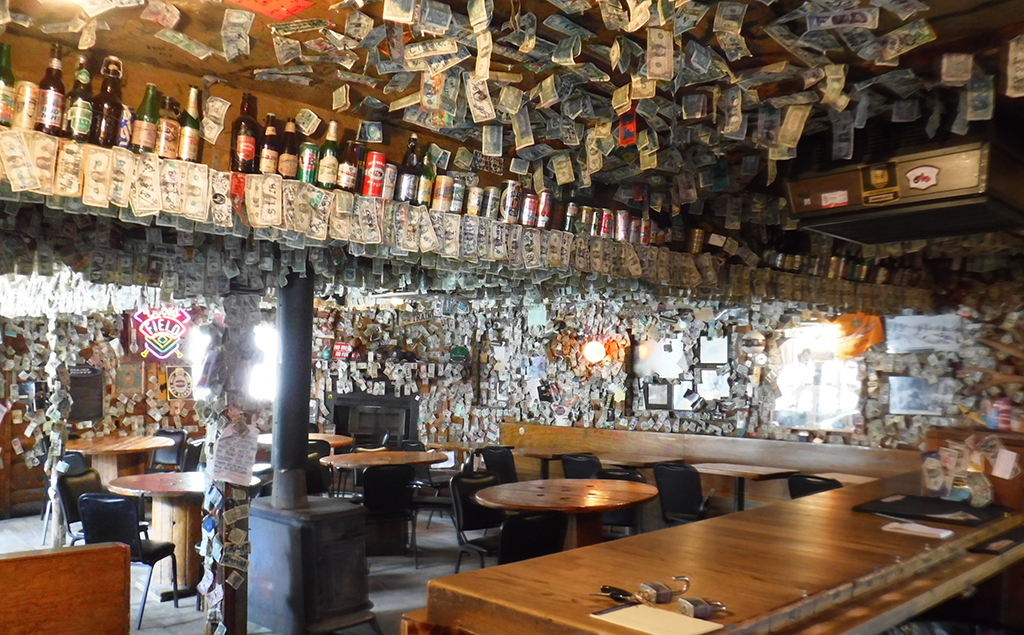 11068