With the blessing of the city of Aurora, a run-down shopping center near the Kennedy golf course and ball fields has been leveled to create a clean canvas.
Mile High/Koelbel has demolished the bulk of the former Regatta Plaza shopping center in Aurora, making way for a mixed-use development near the intersection of Interstate 225 and Parker Road.
Regatta Plaza comprises 22 acres, the majority of which the Aurora Urban Renewal Authority worked to condemn and possess by eminent domain. The project could include 500 residential units, 100,000 square feet of retail space and 250,000 square feet of office space, according to a project description on the Aurora city website.
That would include a new King Soopers, replacing a current King Soopers grocery store that will remain open during construction.
Mile High/Koelbel is a partnership between Denver development companies Mile High Development and Koelbel and Co. The group was selected to head the Regatta Plaza redevelopment project in April 2015 as a group of three finalists in an RFP project.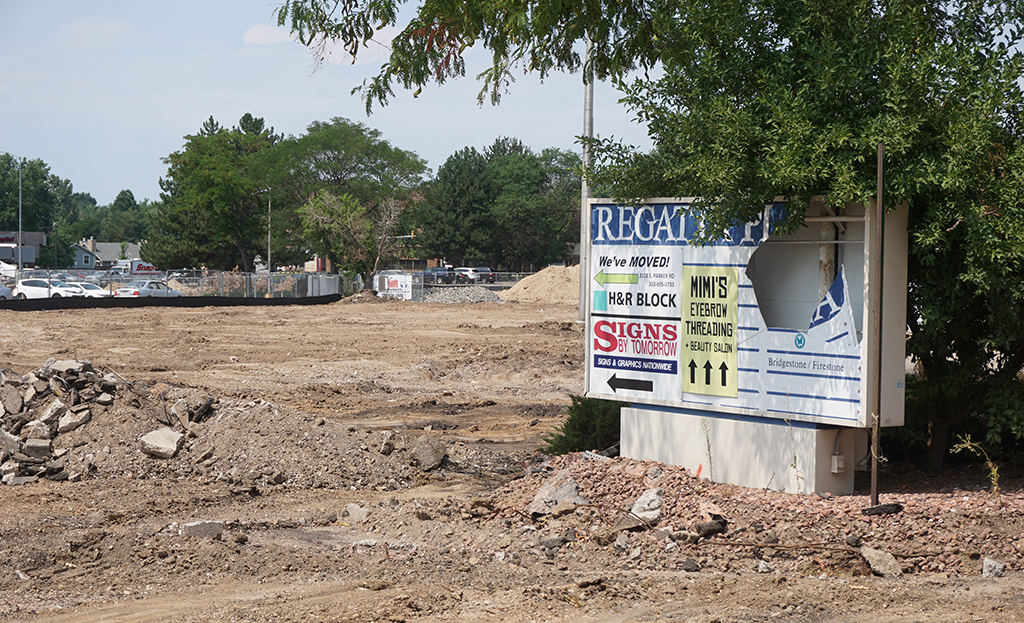 10973