An Aurora nonprofit that houses sick kids and their families is 85 percent of the way through an $8 million capital campaign to double its housing capacity.
Brent's Place in May broke ground on a second building, which will add 21 more units across from its first building at 16th Avenue and Oswego Street, blocks from Children's Hospital Colorado in Aurora.
Rachel Bernstein, who heads community engagement efforts at the nonprofit, said that many families relocate to Denver from other states and cities while a loved one undergoes treatment for cancer or another disease, treatments that can reduce the patient's ability to fight off an infection.
But a Brent's Place study two years ago found that nonprofit couldn't meet the need for housing.
"We tracked everybody that could use Brent's Place, but didn't, and we realized we were only reaching about 40 percent" of immune compromised patients in the area, said Bernstein.
The nonprofit has 16 apartments in Aurora and another six in Denver. The new addition, dubbed Brent's Place, Too, will add 17 new apartments and four studios, plus a courtyard between the original and the new building as well as other shared recreation spaces like a library and a game room.
The nonprofit plans to start moving families in next summer, Bernstein said.
Designed by JG Johnson Architects (now called Johnson Nathan Strohe), the project is being built by The Weitz Company on land Brent's Place already owned. Some components are being built off-site by Prescient, a Denver startup that uses computer models to make and install prefabricated framing, to reduce dust and noise for families staying at the original Brent's Place.
The Brent Eley Foundation was created in 1997 by Donn and Linda Eley in honor of their son, Brent, a cancer patient. Forced to relocate during a six-month long treatment period, the Eleys found themselves renting an apartment while their son stayed in the hospital to reduce his chance of infection.
So the Eleys designed the first Brent's Place so that other families could avoid that predicament. The 16 apartments in the building are furnished with flooring and even upholstery that is easy to clean and with private bathrooms and kitchens. Two additional short-term suites have all of the above, save the kitchens.
Hospitals that refer patients to Brent's Place regularly tour it to confirm that it meets their standards. Families learn not to bring plants into the house, to avail themselves of the many hand sanitizers placed in public places and to maintain other habits that will keep immune-compromised loved ones healthy.
"It really lessens the chance or risk of infection," said Bernstein.
Families stay as long as they need to stay. The average stay is 112 days, but one current family has been at Brent's Place since December 2013, Bernstein said.
And unlike a hotel room or an apartment rental, Brent's Place is free for families. In 2014, the most-recent year for which tax documents are available, the nonprofit reported $1.7 million in revenue, most of it from grants and contributions.
The nonprofit hosts five fundraising events annually and also receives grants from local groups including the Anschutz Foundation, Children's Hospital Colorado and the Schlessman Family Foundation.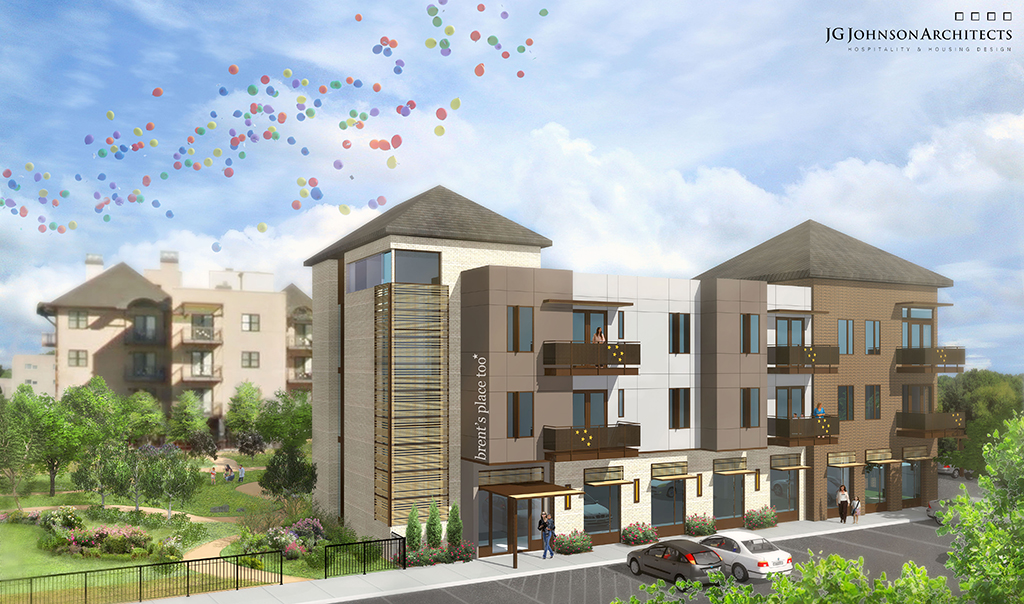 10931