Colorado Ski and Golf is getting the last laugh over an extinct competitor.
And the local chain, which has five locations around the Front Range, can't resist doing a little dancing on the grave of defunct retailer Sports Authority.
BusinessDen has spotted this billboard around town, and snapped the above photo on Broadway across the street from the former Sports Authority Sports Castle.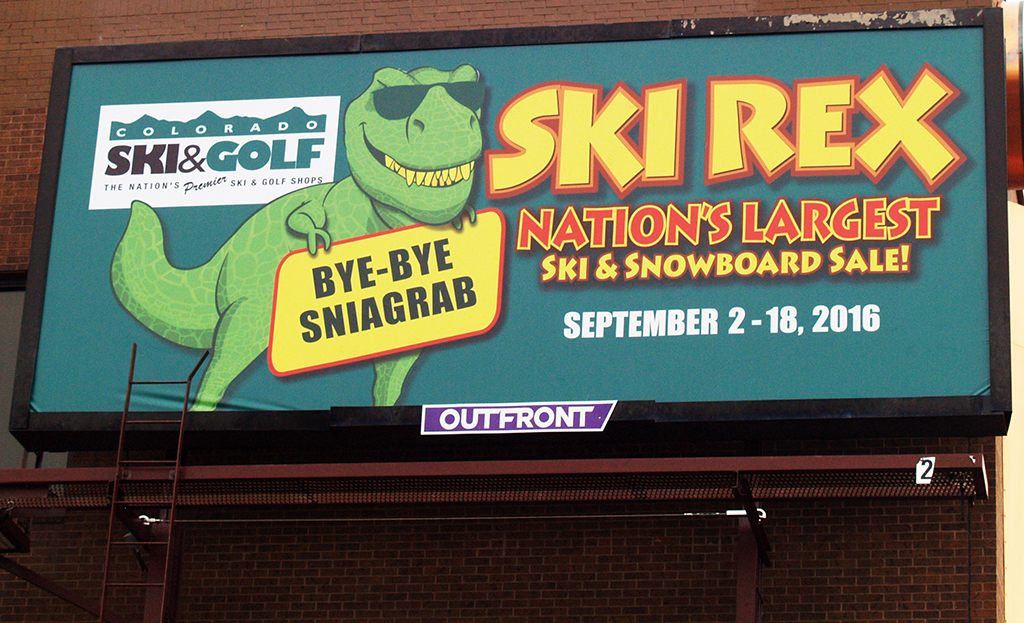 10889