One year after buying a 90-year-old Country Club house with plans to turn it into a modern mansion, the CEO of HomeAdvisor has the Spanish Colonial house on the market for $2.4 million.
HomeAdvisor CEO Chris Terrill, whose company helps consumers find construction contractors, roofers and other home services pros, is selling his 3,800-square-foot home just as he's hired the work crews to overhaul it.
Terrill had to put his plans to remodel 181 Race St. (built in 1927) before Denver's Landmark Preservation Commission. They were approved earlier this year.
But then, with plumbers and electricians ready to start, Terrill decided to sell. Architectural drawings by architect Patrick Cashen call for changes to nearly every nook of the property's floor plan, except the front of the house.
"You don't normally get a brand new house in a historic shell in Country Club," said Jim Rhye, who is listing the property for Kentwood Real Estate. "It's pretty rare to have something on a great block that's a huge lot."
The property sits on a third of an acre. Counting an unused alley behind the house, Rhye said, the new owners would have a 15,000-square-foot lot.
Rhye said the most-recent renovation to the house, in the 1970s, covered up historic details like hand-hewn ceiling beams and a Travertine mantelpiece.
"The '70s were not a good era for remodeling," Rhye said.
The plan is to restore these features and to add others that will more closely resemble the original design from the 1920s, Rhye said.
As sketched now, the renovated house would be 9,000 square feet, with five bedrooms and five bathrooms. It would also have an in-ground pool and a covered porch with an outdoor fireplace in the backyard.
Inside, renderings posted with the listing show arched doorways and mosaic tiling throughout the house as well as sketches for a bar, media and game room in the basement and a study upstairs.
Denver property records show that Terrill purchased 181 Race St., a block from the Cherry Creek trail and Denver Country Club, in 2015 for $2.2 million.
Because the house is now under construction, Rhye has listed it as a plot of land. If no one purchases the house while it is under construction, Rhye plans to re-list it fully renovated for around $4.9 million – but he said some prospective homebuyers have already visited the property with their own builders in tow.
In July, HomeAdvisor announced that it would open a new 58,000-square-foot office at 3601 Walnut St. in RiNo by early 2018. About 300 employees would move to the new development. The company said it will keep its Golden space, too.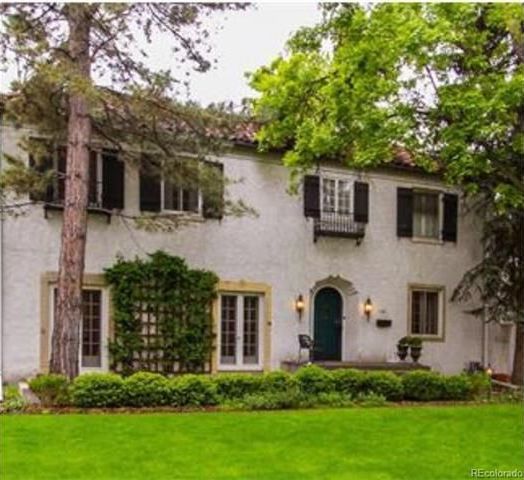 10800