Where an idle trolley car stood sat for half a century, a local developer is pulling in with a new 24-acre development plan.
Todd Wilson is planning a new 24-acre project at the northwest corner of Airport Road and East Colfax Avenue in Aurora. It's a three-part, 365,000-square-foot multifamily, retail and office project he hopes to have coming out of the ground by January.
"If you look in all directions – north, east, south, west – you have more than 65,000 cars per day coming past this site," he said. "But we also see this as a local draw, more so than needing to be dependent on the traffic counts."
Wilson, who heads Centennial-based CCBB Incorporated, is planning to cut his 24-acre plot into three main sections. He plans to develop five acres right at Airport Boulevard and Colfax Avenue himself into 55,000 square feet of retail and office space.
Wilson said he plans to sell about four acres just east of his site for a new grocery store and convenience store development. He'll parcel off another 10 acres to builders for a mix of apartments, townhomes, senior living apartments and possibly a hotel.
The project, which Wilson is calling Trolley Station, has been in the works for about two years. Wilson bought the property earlier this year from his father-in-law Bill Perrott, whose family previously owned a much larger land assemblage north of Colfax Avenue. The sales price was $1.75 million, according to Adams County real estate records.
The name Trolley Station owes its origin to a 100-year-old trolley car that sat on the property for 50 years until 2006. Perrott's father, Edwin Perrott bought the retired trolley car and two more just like it from the Denver Tramway Co. in the 1950s, Wilson said.
Wilson said Edwin Perrott shipped one of the cars up to Elk Springs, using it as a cabin at another piece of property he owned. Perrott built a farmhouse around the trolley car he kept at the Aurora property.
The trolley – then long vacant – was recovered from Perrott's property in 2006 and now sits in its own exhibit at the Aurora History Museum.
If Wilson has his way, there will be a lot more than a train car of commuters hanging out at the now-vacant parcel.
For his own part, Wilson plans to build a 55,000-square-foot complex with retail storefronts, a bank, a microbrewery and three restaurant spaces on the five acres he will develop himself.
Nobody has signed a lease yet, but Wilson said groups are poking around.
"We have great interest from a bank, and three operators for the microbrewery," he said. "But we don't want a three-year-old startup coming from a strip mall, we want someone who can operate a brewery with a great food component as well."
Plans are a little less clear on the largest piece of Trolley Station, a 10-acre site just north of Wilson's piece and the grocery store. Wilson said that site's eventual buyer could build a mix of townhomes, apartments, a hotel and a senior living facility.
Wilson hopes to have a firm plan, with signed land deals from the site's developers, in the next couple of months. Wilson anticipates the construction will all kick off at once or in three closely timed phases. He's estimating all of Trolley Station will take between 18 months and two years to build.
Wilson said he is willing to start his part of the project without signed leases, in hopes tenants will get excited about Trolley Station once construction begins.
"All it takes is for potential end users to see the first pieces start to go up," he said. "Then for a project like this, it's going to be like wildfire."
Dunton Commercial will handle leasing duties on Wilson's office and retail space. RB+B Architects is designing Trolley Station and JR Engineering is the project's civil engineer.
Wilson said he's yet to sign on a general contractor and will be in the market for a construction loan.
Wilson has spent the last 15 years in commercial real estate, he said, between working in development, brokerage and entitlements. This will be the biggest development he has taken on thus far, though he said he's got four others he's looking at.
A pair of those are in mountain towns, but Wilson said two are in the same area as Trolley Station.
"I'm really trying to drive an urban revitalization both east and west of this site," he said. "I'm trying to have a Colfax rejuvenation."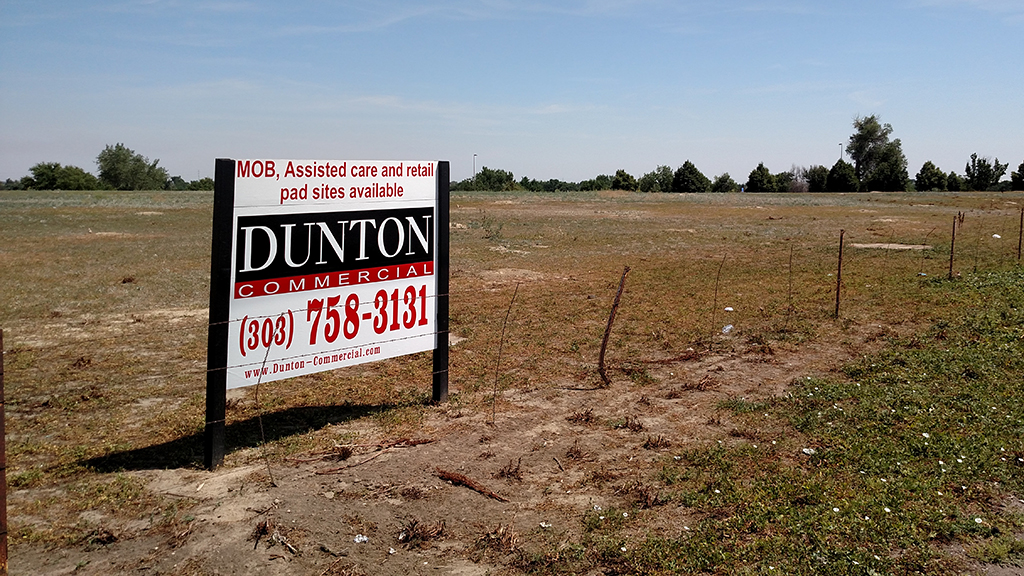 10766