A graduate from this year's Techstars Boulder class is shacking up with an upperclassman in LoDo.
Maxwell, which operates a subscription-based website for mortgage lenders to exchange documents with homebuyers, now shares an office with Pana, a travel app company that was part of Techstars' class of 2014.
The two startups have shared space at 1624 Market St. since Maxwell graduated from Techstars Boulder in May. Pana invited Maxwell to move into its office at Techstars' demo day.
"The main thing for us with the office was finding space close to Union Station," said Maxwell CEO John Paasonen. That gives Maxwell easy access to visit clients in Boulder and the Denver Tech Center, he said.
The office is about 2,000 square feet, he said.
Paasonen said millions of people in the United States get a mortgage or refinance their homes each year. But loan officers on commission spend much of their time pushing papers rather than looking for new customers. And that paperwork is a headache for homebuyers, too.
"If you look at the average mortgage application, it's over 500 pages long," he said. "It's a very stressful 30 to 40 day period. We automate a lot of that process, so we make it easier for the buyer."
The goal is to reduce the time it takes to close a loan. Homebuyers submit information from their bank statements and, in the future, also would be able to upload tax forms and paystubs.
Loan officers can send paperwork digitally rather than printed pages – notifying the real estate agent and the homebuyer when they reach major milestones, like when a home appraisal is available to view.
Paasonen said Denver makes a good starter market because houses in Colorado tend to be among the fastest-selling in the country and the state has many young homebuyers, who are comfortable signing and sending documents digitally.
Plus, he said, Colorado's mortgage industry isn't dominated by the major banks, which pay loan officers with a combination of salary and commission. Many local mortgage companies only pay commission, he said.
"Commissioned sales people are dependent on volume," he said.
Maxwell sells subscriptions to individual loan officers rather than to companies, charging a monthly fee. Paasonen said many loan officers are already combining services like DocuSign to exchange paperwork with other websites for secure online messaging. Using Maxwell puts those services in one place.
Maxwell has completed a four-month pilot, starting in April, in which it invited some loan officers to use the website. Paasonen said that during that period, Maxwell facilitated loans valuing more than $300 million and worked with loan officers from more than 25 mortgage companies in Colorado.
The startup will soon open its website to the public, so any loan officer can sign up for a demonstration and buy a subscription.
Maxwell has four employees and plans to at least double its headcount within the next year, Paasonen said. It is also in the process of closing a funding round.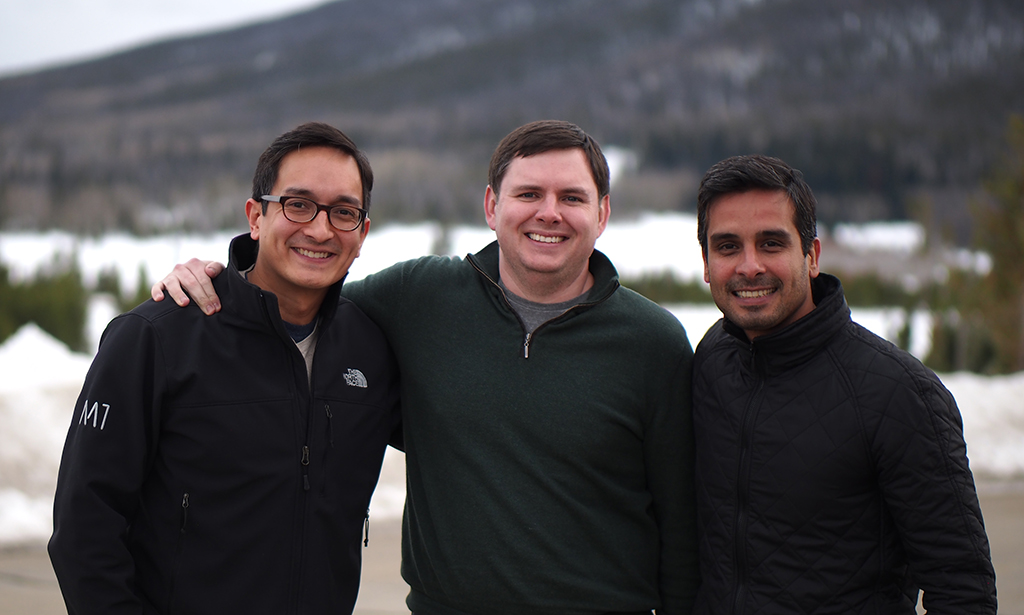 10754