A Denver cybersecurity software startup has raised $6.1 million as it prepares to double its staff to around 30 people within the next nine months, the company disclosed in a filing with the SEC on July 28.
Red Canary's software detects potential threats and sends them to its analysts to investigate. If it's a false alarm, the software learns to ignore similar activity in the future. If it's a real breach, the analyst alerts customers and helps them to respond.
Cory Bowline, the startup's marketing director, said Red Canary raised the funds to target customers that other cybersecurity outfits tend to overlook: midsize companies with between 100 and 10,000 employees.
"(Other companies) are all making security products for the 1 percent," Bowline said. For smaller businesses, he said, the software is too expensive and complex to use.
Most cybersecurity firms either only sell software to detect and respond to threats on customers' computers and servers, he said, or only hire out employees to monitor customers' data.
Red Canary combines the two to catch threats that other security software has missed, and as a way to make the software accessible to businesses that can't afford in-house cybersecurity staff.
Red Canary wants to hire more sales and marketing employees, as well as engineers to reduce the startup's overhead by improving the threat identification software.
Bowline said Red Canary also will reduce costs as its software identifies threats for one client and checks for that threat on other customers' computers.
Red Canary is in the black and has 100 customers, Bowline said – many in the financial services, defense, healthcare and technology industries.
The average Red Canary customer pays $100 a year for every server and computer Red Canary tracks, Bowline said, and customers average 1,000 to 3,000 servers and computers each. Per-unit costs decrease for larger clients.
Founded in 2013, the company's co-founders – Brian Beyer, Keith McCammon and Chris Rothe – each worked at the computer and network security company Kyrus Tech.
Red Canary raised a $2.5 million seed round in 2015.
Cybersecurity companies in the Denver metro area – Intelisecure, ProtectWise, OWL Cybersecurity, Optiv and now Red Canary – have attracted at least $38.5 million in investments since November, filings with the SEC show.
Bowline said the startup's next milestone is landing as many midsized Denver-area clients as possible
"In two to three years, we would love to be working with most, if not all, companies that fit that bill," he said.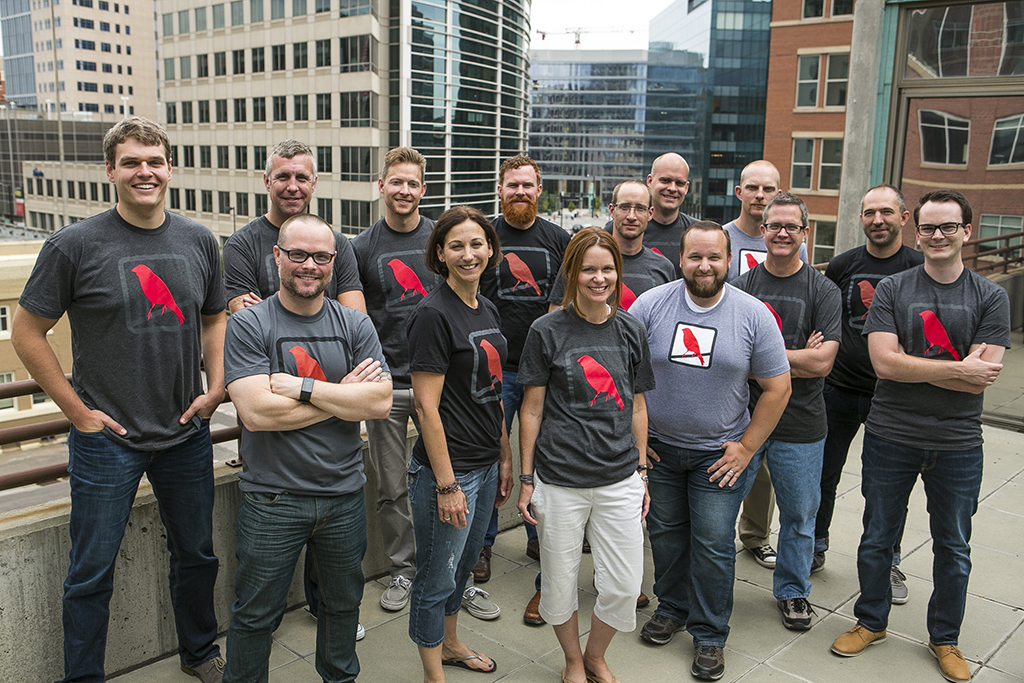 10717