With $2.5 million in venture capital funding, a Denver startup hopes to popularize an alternative to emojis.
Kwippit, which makes an app where users can write their own captions for a library of images and send them to friends over text and email, disclosed its raise in a filing with the SEC on July 14.
Kwippit founder Jim Adler said the money will finance the startup as it continues to add new features and images to the app, which launched this week. Adler is working out of Taxi in RiNo.
"Emojis started in Asia and grew so fast that nobody could believe it," said Adler. Kwippit is betting that it can tap "people's desire to be able to communicate with emotion and humor," he said, to get them hooked on Kwippit, too.
The Kwippit app includes thousands of images categorized by keywords and topic – among them, a photo of a swimmer diving through Olympic rings, a cartoon of woman holding a giant cup of coffee and an animated gif of Hillary Clinton's head on a dancing body.
Users select one, write a caption and then upload them to a messaging app or social media.
Kwippit is not a messaging app and the person on the receiving end does not need to download Kwippit to see the image being sent.
The app is free to download. Adler said Kwippit is still considering ways to monetize the app. One alternative is to add sponsored images. Users could send a friend a .gif of Nike sneakers or a snapshot of a Starbucks latte.
"When we were doing our tests a year ago, we found out that people hated advertising but they love their brands," said Adler.
For now, Adler said the company will be adding images based on what's popular. It might also target specific subcultures, like fans of college sports teams.
Before Kwippit, Adler cofounded Genesis, a marketing and communications firm now based in Denver, in 1967. The company has 15 full-time employees, Adler said.
Adler said he and his co-founders have been using prototypes of the app for the past year. But it wasn't until Monday, when the app debuted, that he could get a Kwippit back.
"My mailbox was full of Kwippits from people that sent stuff to me," he said, mostly friends congratulating him on the app launch.
Later in the day, he got another wave of messages: "Damn you, I can't get any work done."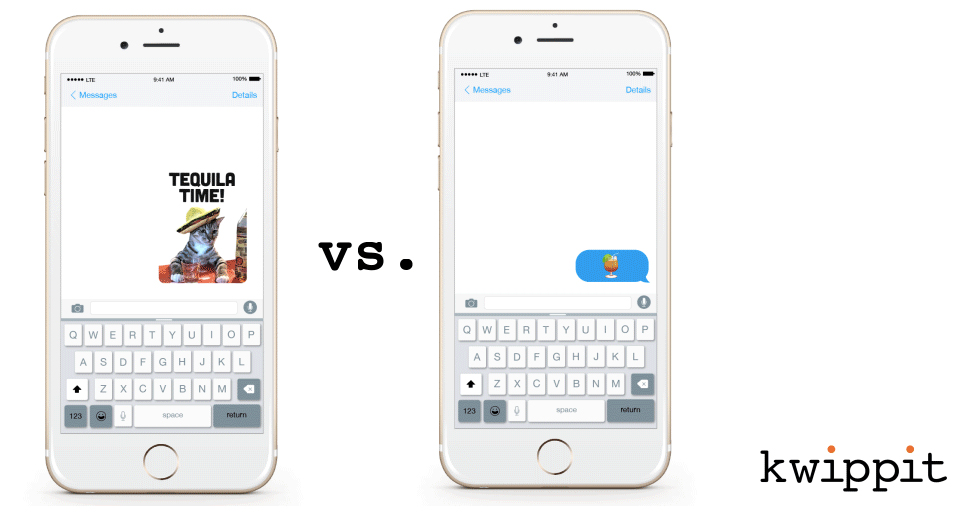 10574