The founders of a new consulting firm want to double their headcount to 20 by the end of next year and move into a dedicated space of its own.
For now, Prosono's 10 employees are working out of coworking space at Galvanize on Platt.
The firm, which includes two principals from the Galloway Group, raised $50,000 to fuel its launch, according to a July 28 SEC filing.
CEO Jesus Salazar said the firm has 10 clients across the nonprofit, for-profit and public sectors since opening its doors on June 1. "We're trying to build our own reputation here."
Salazar said Prosono is looking for new office space.
The firm is building on the reputation of its co-founders. Besides Salazar, the firm was started by Jean Galloway and Jeff Steepleton of the Galloway Group, which specialized in organizing philanthropy and community development events.
"We had a very important, but narrower focus (at the Galloway Group) around community impact and philanthropy," Jean Galloway said. "What we have done now is to expand."
Galloway said she is winding down the Galloway Group and bringing over many former clients, including Greenberg Traurig, Colorado Open Lands and Metro State University, to Prosono.
Salazar said the new firm is targeting clients with 100 or more employees.
The pair said Prosono's three founders invested about $125,000 to open their doors, in addition to the investment disclosed to the SEC this month.
Galloway spent over a dozen years as the vice president of community relations at 9KUSA before founding the Galloway Group in 2000.
Prior to starting Prosono, Salazar worked for the IT consulting firm Credera.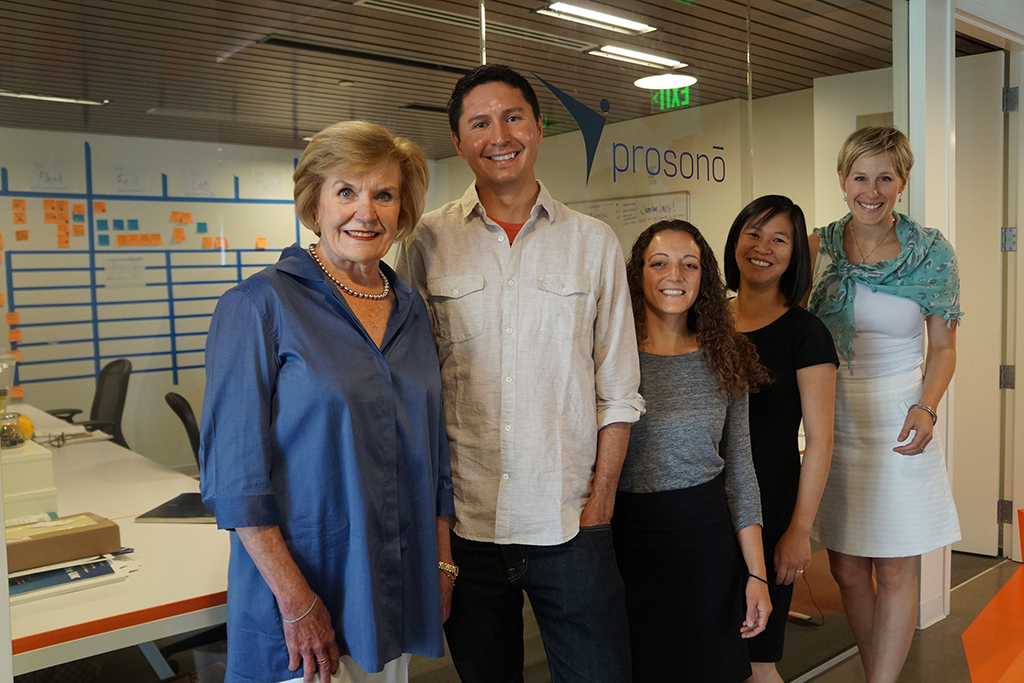 10428