Denelle Numis, 31, thinks Denver isn't the only city where yoga in a brewery will take off. So she's packing up her yoga mat and growler and taking her yoga business to Philadelphia for a week in October.
"More people will show up to a brewery or winery because they know that even if the class stinks, they'll get a drink after class," said Numis, who started Après Yoga in May 2015 to combine two of Denver's favorite pastimes.
"Luckily I think they enjoy my teaching. More men will show up because I think they feel less intimidated by stepping into a brewery than they do stepping into a yoga studio."
Numis' business model is to teach a yoga session in a brewery, winery or distillery and followed by a free drink. The Denver yoga teacher got her business idea shortly after moving to Denver from New York. She now has six instructors and runs at least three classes per week.
Depending on the amount of space in the location, classes usually host between 10 to 30 people and are located at three consistent places; Beryl's Beer Co. in RiNo, Lost Highway on Colfax and Alpine Dog at Colfax and Ogden. She also hosts one-offs at other breweries.
Classes cost $20 indivually, or $15 per class for five classes. There are at least three classes every week, and Numis said that she gets a mixture of regular yogis and curious travelers who partake in these yoga classes.
"There are some consistent students who show up but there are a lot of out-of- towners that come because it is such a novelty experience," Numis said. "It isn't something that would happen in their city, so when they hear about it, they want to try something different."
Classes in breweries, wineries and distilleries typically happen right before the business opens. By the time class is over, the bar is just opening and yogis then can drink. Numis does not pay the locations to use their space, but does buy the alcohol for all her students.
"It is usually at a dead time, so the brewery doesn't have a lot of activity happening," Numis said. "So we bring people into that time slot, which is great for the brewery."
Numis said that her next step is hosting a class at a location open to everyone, such as an ice cream shop.
Numis will also be teaching a class during the Denver Yoga Festival at Denver Beer Co. at 12:30 p.m. on Friday.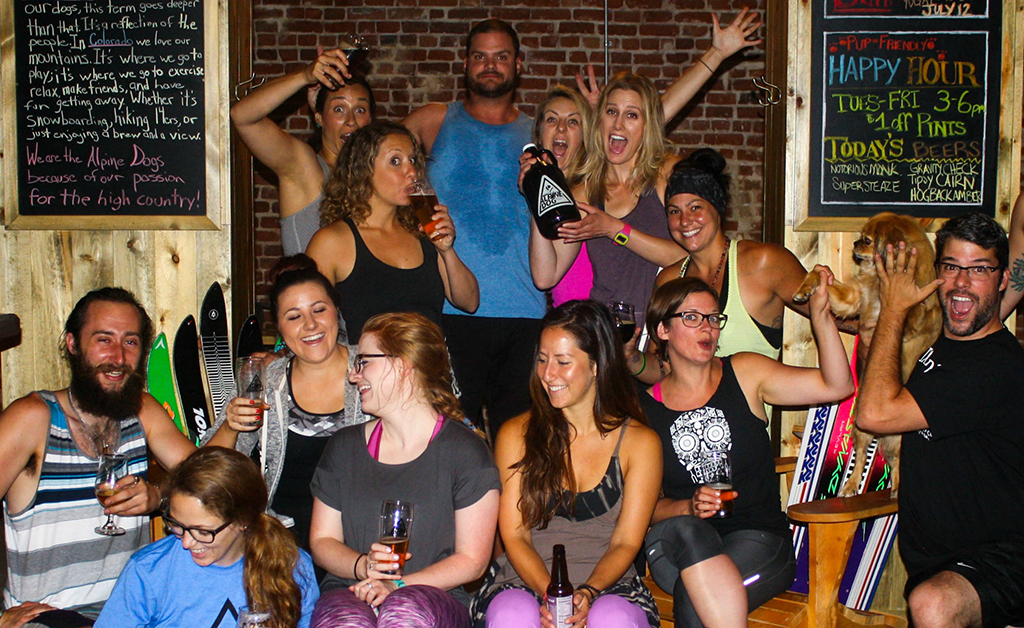 10383