An east coast outfitter wants to try Denver on for size.
Boston-based clothing brand Ball and Buck has opened a six-week pop up store at Clayton Lane in Cherry Creek. The short term shop marks the first time the company has had a storefront away from the east coast, said Ball and Buck spokesman Kyle Ziegler.
"We are based in Boston and our owner is from Atlanta originally," Ziegler said. "Because of all of that we have a pretty strong brand following on the east coast, and this was a way for us to really move westward."
Ball and Buck leased 1,500 square feet of retail space at 110 Clayton St. The store opened this week and will stay open until Labor Day.
Right now Ball and Buck sells its clothes from its website and a single company store in Boston. Ziegler said they've set up mobile stores at trade shows and events like horse races and shooting tournaments, but the Cherry Creek pop up will be the brand's first storefront outside Boston and Atlanta.
Ziegler said Denver is a good market to move into because the outdoor recreation industry fits well with Ball and Buck's own brand. While most of the company's products are every day, casual men's wear, Ziegler said their clothes are influenced by hunting and fishing.
"One thing I've noticed since I've been in Colorado is that almost everybody in the city leaves and goes to the mountains after work and on the weekends," he said. "So it blends the city and the wilderness, which is kind of what we're all about."
Ziegler said Ball and Buck picked its Clayton Lane storefront for its location in the affluent Cherry Creek neighborhood. It's also right next to the JW Marriott, which Ziegler said could help expand the brand past Denver.
"Not only am I going to get local shoppers, but people coming to visit will be right next door," he said. "So theoretically, I'll have new potential customers walking right past the storefront each day."
Stacey Glenn and Stuart Zall of Zall Co. represented Ball and Buck in its Denver site search. Allen Lampert and Erik Christopher represented the landlord in the Clayton Lane negotiations.
The Denver store will feature mostly products from Ball and Buck's own collection, but the shop is also carrying boots from Danner Boots and watches by Vortic Watch Co.
Ziegler declined to disclose any revenue projections for the store's short run, but said getting the brand in front of a new audience was as important as making sales. He's hoping to see a bump in Denver business even after the pop up shop shuts its doors.
"We would like to see an uptick in sales from Colorado coming through our website," Ziegler said. "And if we do really well perhaps Denver will be on the shortlist of cities where we may open new stores.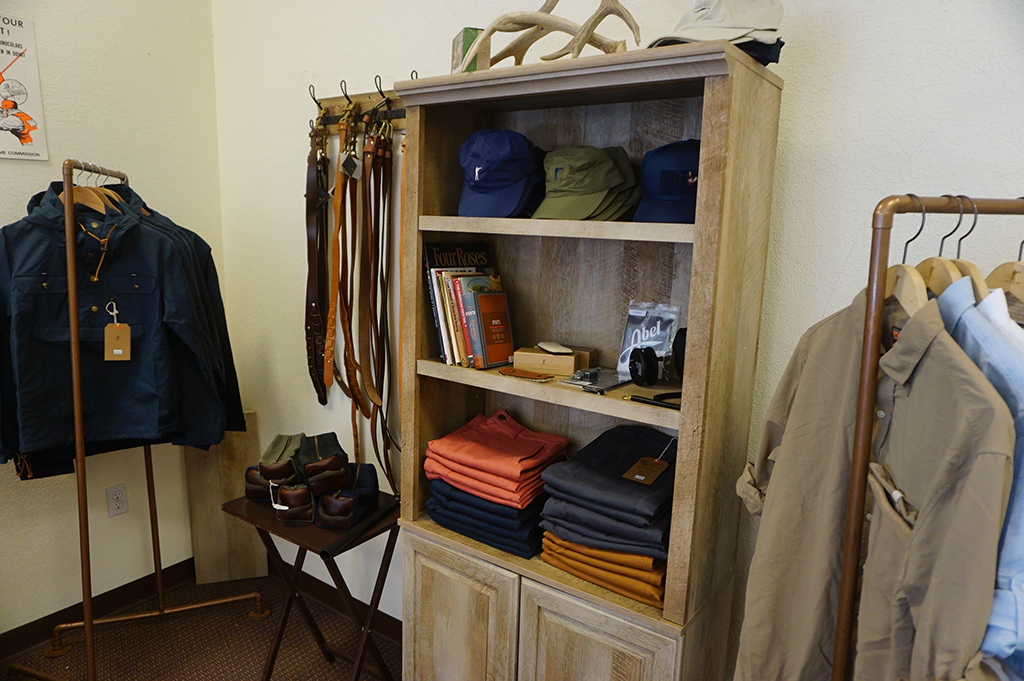 10357