A cybersecurity company reported to be pursuing a sale or an IPO has locked in $2 million, according to an SEC filing on July 8.
Denver-based Optiv, which advises customers on how to prevent, detect and clean up after security breaches, opened a funding round on June 20.
The Denver Post reported in April that private equity-backed Optiv is looking for an exit, either via an initial public offering or by selling itself.
The company did not return messages from BusinessDen seeking comment.
Optiv is the successor of Denver-based Accuvant, which merged with Overland Park-based FishNet Security in February 2015. It is based at 1125 17th St.
When the merger closed, the companies reported that 2014 revenue was about $1.5 billion.
Private equity firm Blackstone, which purchased a majority stake in Accuvant in 2014, maintains majority ownership of the combined company. Sverica International, Investcorp and the company's managers hold minority interests.
Optiv recently has been on a shopping spree. In April, it announced that it acquired California-based IT startup Advancive; and in May, Optiv purchased "substantially all assets" of California-based software company Evantix GRC.
Optiv is led by CEO Dan Burns, who co-founded Accuvant in 2002. He is a graduate of San Jose State University.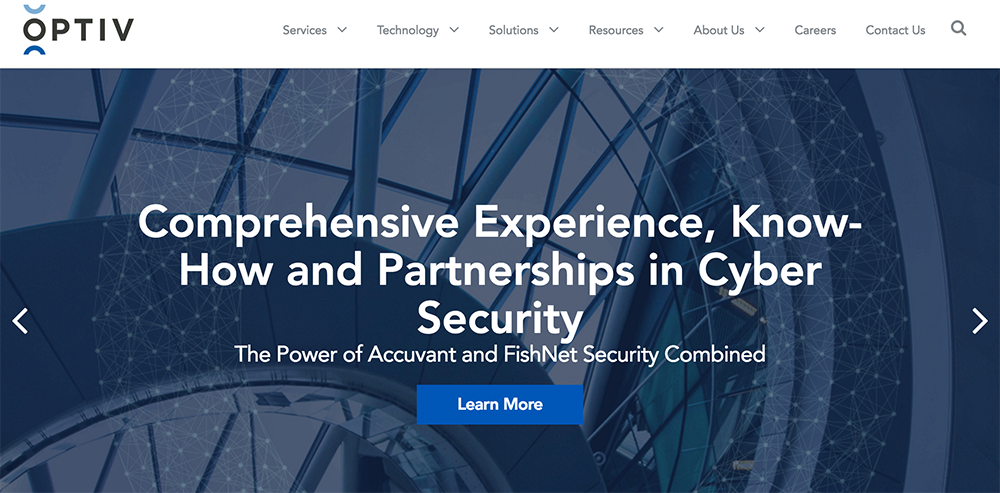 9846