Former advertising darling Factory Design Labs has been sued for stiffing media outlets on a $50,000 bill.
Last week, New York-based National Cable Communications (NCC), which purchases ad space on pay TV and other media on behalf of advertisers, joined several magazines that claim the Cherry Creek-based firm failed to pay its bills.
NCC sued Factory in Denver on July 8, seeking a court judgment for nearly $50,000 as well as interest accrued since January 8.
In an email to NCC dated March 14 and included in the complaint, a Factory Design Labs accountant admitted to the late invoices.
"I recognize that Factory Design Labs' balance with you is well past due," wrote the accountant. "Our CFO would like to speak with the appropriate person on your team regarding payment."
Bills submitted with court documents show that Factory Design Labs racked up charges in November with NCC while broadcasting TV ads in Charlotte, N.C. for a company that makes wooden grills.
NCC, which is owned by cable system operators Comcast, Cox Media and Time Warner Cable, is being represented by James R. Wolf of Stokes & Wolf.
Last month, Jason Blevins in The Denver Post reported that magazines including Mountain Magazine and Aspen-based Snow Magazine accepted deeply discounted payments after Factory failed to pay for ads on time.
Marc Peruzzi, editorial director of Boulder-based Mountain Magazine, said Factory ultimately paid his publication 22 cents for every dollar it was owed. And he said it isn't the only media outlet that's been stiffed.
"Pretty much every big outdoor media company that you can think of is involved," Peruzzi said.
Founded in 1997 by Jonas Tempel, the firm told The Denver Post in 2012 that it expected to reach $47 million in revenue that year.
As recently as last August, the Denver Business Journal ranked Factory as the third-largest advertising agency in the state by gross income.
But industry observers have noted signs of trouble for the past two years.
In 2014, Adweek reported that accounts including Callaway Golf, The North Face and Oakley were considering deals from other agencies, even as Factory attempted to open a San Francisco office.
Meanwhile, the company reshuffled its leadership. Tempel, who stepped down as CEO to found electronic music store Beatport.com in 2004, returned as CEO of Factory in 2014.
Neither Factory Design Labs nor NCC returned messages seeking comment.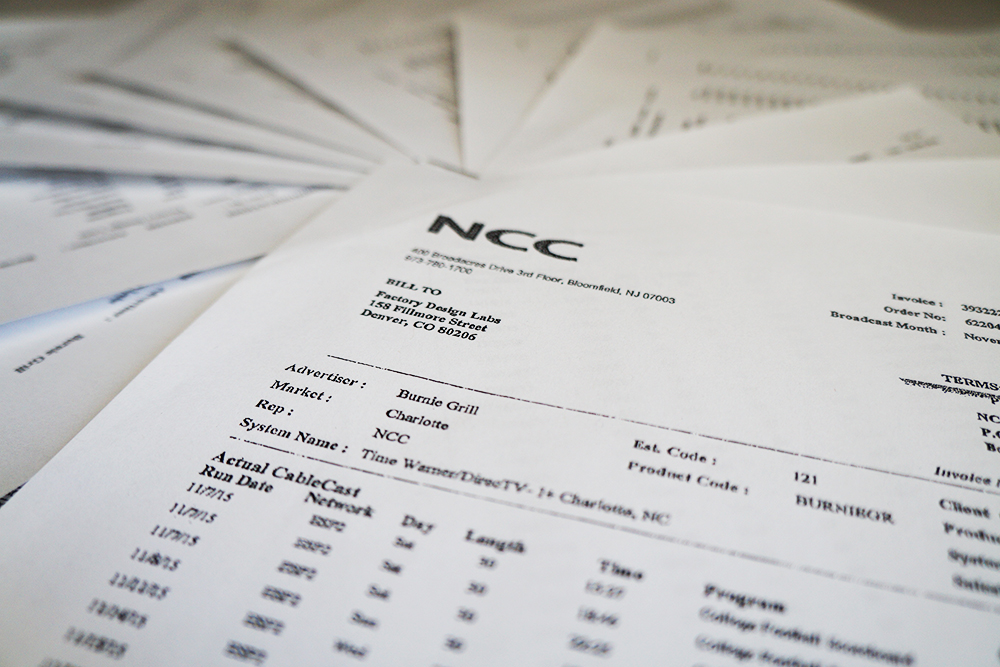 9840