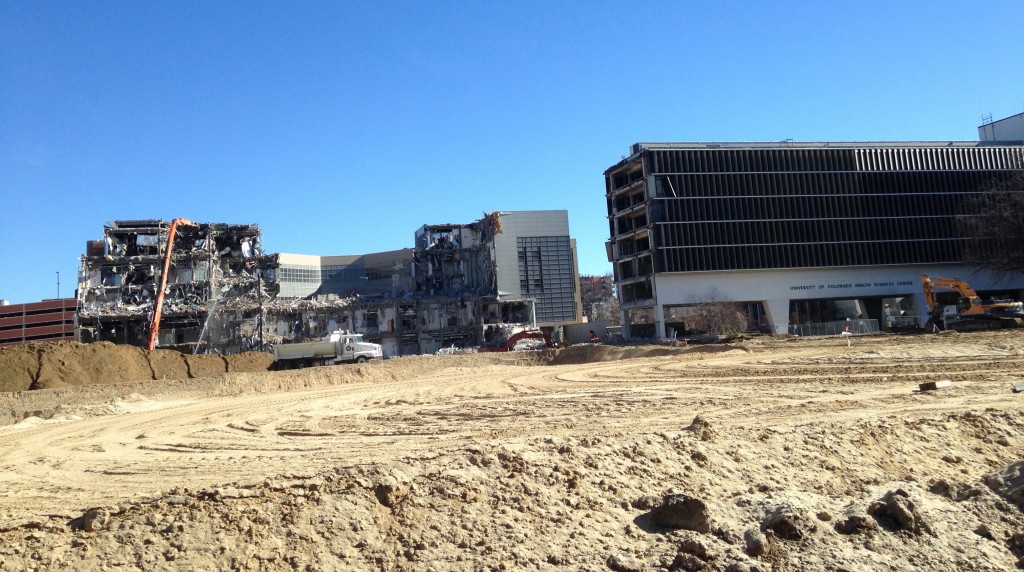 Now that the dust has settled – 2 million square feet worth of dust – a new building is rising at Ninth and Colorado.
Continuum Partners and CIM Group started construction on the first apartment building of their redevelopment of the former CU Hospital on Colorado Boulevard. It's a 275-unit building with more than 40,000 square feet of retail that could open in 2018.
Bulldozers, wrecking balls and, in one case, dynamite leveled the 26-acre site over the past year. The developers retained the former hospital's 1,000-car parking garage, nurse's dormitory and "research bridge" spanning Ninth Avenue.
The building will take shape near the northeast corner of Ninth Avenue and Colorado Boulevard. Last year, Continuum Partners said the site could eventually host 1,100 residential units, 125,000 square feet of office space and twice as much retail space.
The construction schedule estimates it will take five years to revamp the property.