The publisher of Denver's monthly lifestyle magazine is adopting a local parenting publication.
5280 Publishing signed a cash deal to purchase Colorado Parent and six related publications last week.
5280 Founder Daniel Brogan said Colorado Parent complements 5280's audience because less than ten percent of Colorado Parent readers also read 5280. He said he can use the magazines to push more subscriptions. And it also means more cross-selling: an advertiser can tailor two versions of an ad to run in both magazines.
"If you want to reach both of our audiences, you don't have to worry about reaching that audience twice," said Brogan, who launched 5280 in 1993 after being a reporter at the Chicago Tribune.
Brogan said 5280 Publishing considered adding a parenting publication five years ago when it launched 5280 Home (a quarterly) and 5280 Traveler (once a year).
"The problem was that there was already a really good title out there, 'Colorado Parent,'" Brogan said, "We figured, let's not pick that fight."
Brogan later met Colorado Parent's owner, Gary Hibert, at a publishing conference. A few weeks ago, Hibert offered to sell his Colorado titles.
Brogan says the same strategies that brought 5280 record advertising revenue and circulation in the last two years will also boost Colorado Parent.
He said he wants to increase the budget available to Deborah Mock, who will continue as Colorado Parent's editor.
"The only thing that differentiates us from a million blogs and the Yelps of the world is high quality content," Brogan said.
He also thinks features from 5280 could be adapted for Colorado Parent. For example, the publisher could spin 5280's annual Top Doctors issue into a section of Colorado Parent highlighting pediatricians.
Brogan said he'd like to improve Colorado Parent's mobile web design, because young families looking for a weekend activity are more likely to check the site's calendar from a phone than a computer.
5280 prints 90,000 copies a month: 50,000 for home delivery, 30,000 for newsstands and 10,000 for hotels, events, back-issue sales and other uses. Home deliveries are up 24 percent since 2008.
Colorado Parent started 30 years ago and has a distribution of 45,000. The magazine is free to pick up at local retailers.
The acquisition is due to close July 15. Colorado Parent's six staffers will join 5280's 42 employees in 14,000 square feet at 1515 Wazee St.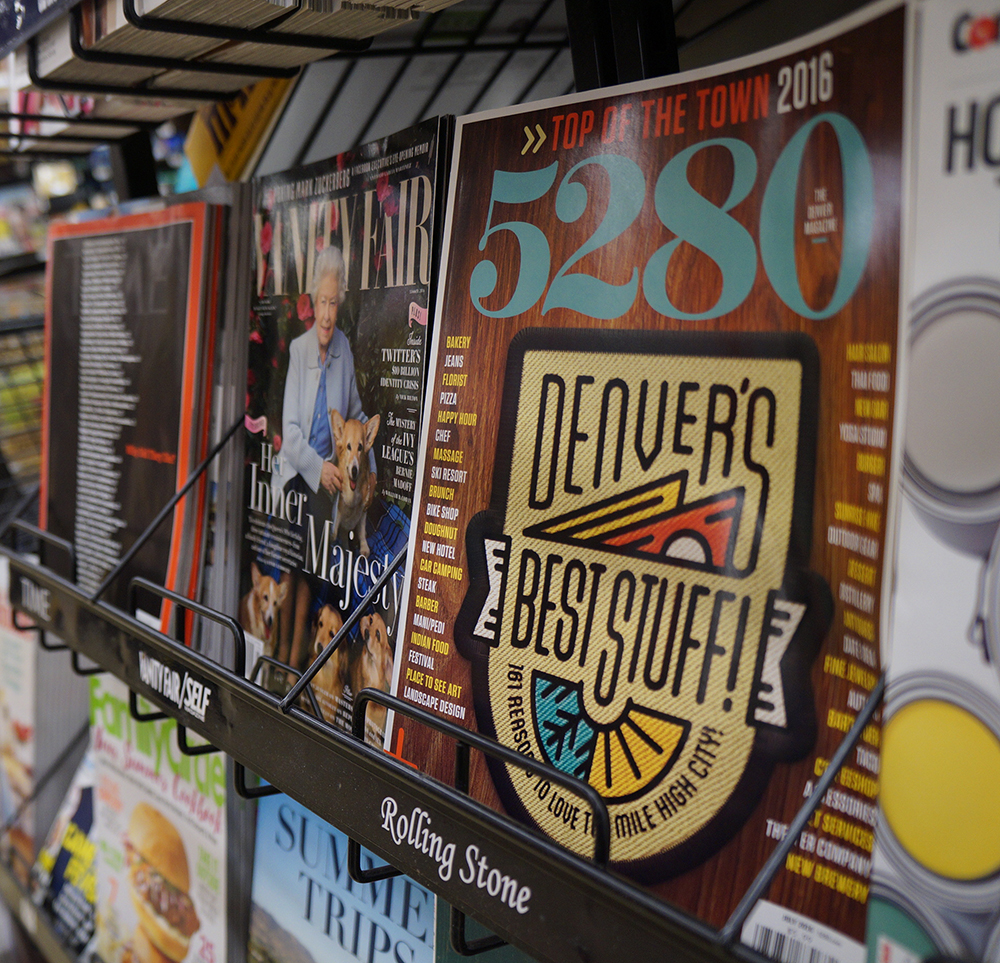 9572