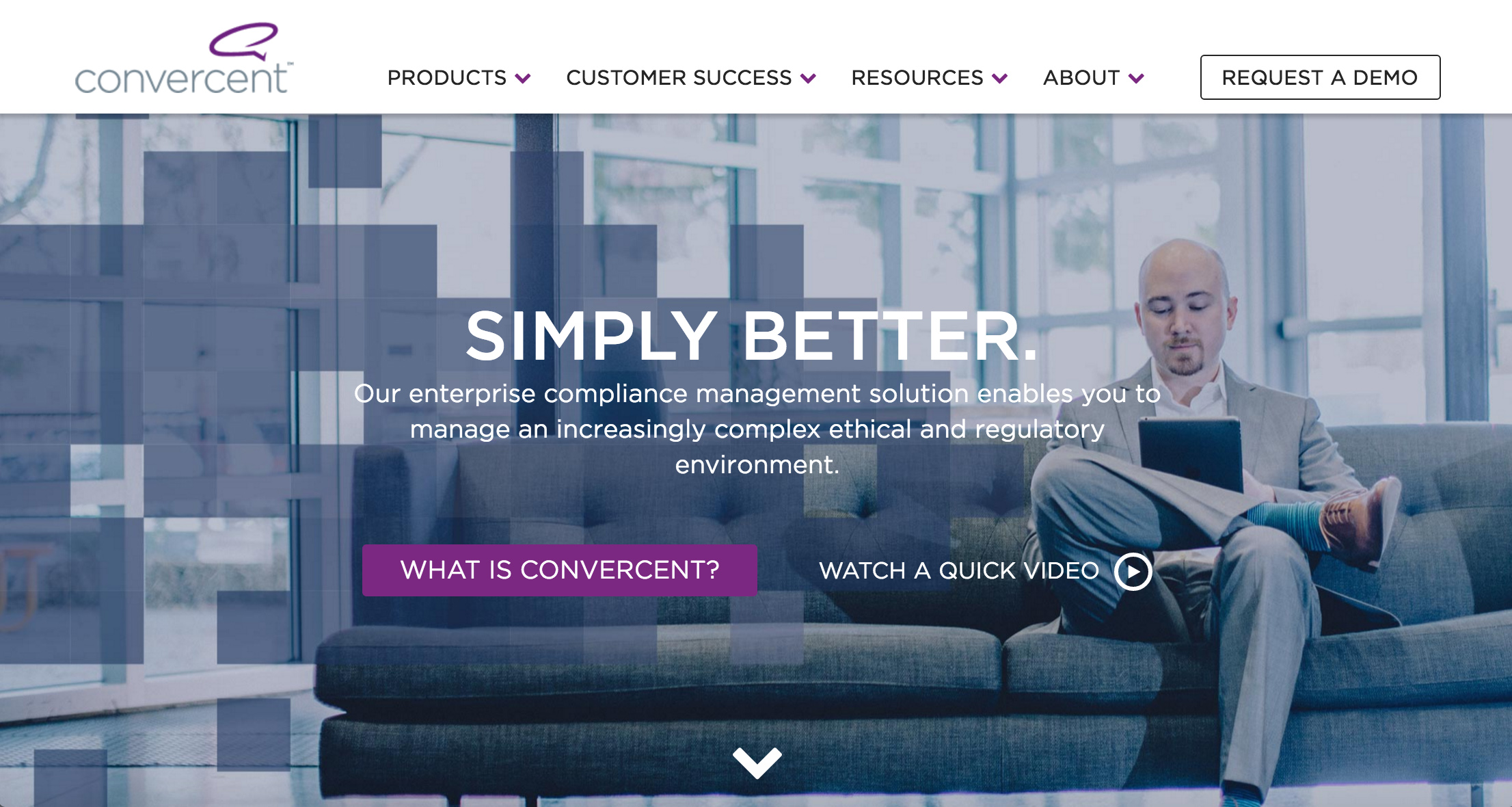 Denver-based compliance software startup Convercent has raised $11 million as it prepares to increase its workforce by a third.
"We immediately opened up 12 engineering positions," CEO Patrick Quinlan said. "And we have already filled a good number of those positions."
More openings are on the way. By year-end, Convercent expects to grow to about 80 employees from 57 today, Quinlan said. And while the 4-year-old startup is not yet in the black, he said the company is projecting $10 million in revenue this year – double what it booked in 2015.
Convercent raised money from six investors, according to an SEC filing June 15. In a press release, the company said investors include Tola Capital and Sapphire Ventures.
Convercent's software organizes employee disclosures and other compliance data in one place, aiming to help customers' compliance officers manage investigations and spot trends.
Quinlan said the goal is to make sure companies meet regulations meant to prevent things like bribery, money laundering, slave labor or sanctions violations. Often that means asking vendors and employees to report family relationships, secondary jobs and other potential conflicts of interest.
"(Not being compliant) could be a hundred-million-dollar fine to a company," he said.
If not for software like Convercent, he added, companies would be tracking disclosures over email and logging them in spreadsheets instead.
For customers like Philip Morris, which records 30,000 disclosures per year from employees, that would be an enormous Excel file.
Quinlan said the startup, formed in 2012 from the merger of the Nebbiolo Ventures and compliance hotline company Business Controls, has 470 customers. Some have as many as 100,000 employees, he said, while others (like smaller vendors that work with the federal government and face strict compliance standards) have only 10.
Pricing depends on the number of employees and the type of data the customer has to collect, Quinlan said. Customers include Under Armor and Microsoft.
Quinlan said Convercent, which has an office at 929 Broadway St., is trying to separate itself from competitors like Oregon-based Navex Global and California-based MetricStream by making it easier to cross-reference data. A compliance officer might realize that many employees in one department all have reported direct ties to the same vendor, for example, by combining disclosures with information from HR.
And Quinlan thinks his software is just prettier.
"Our product is only 4 years old, which I think is a huge advantage," he said. "It looks and feels like modern software, not like 20-year-old crap."