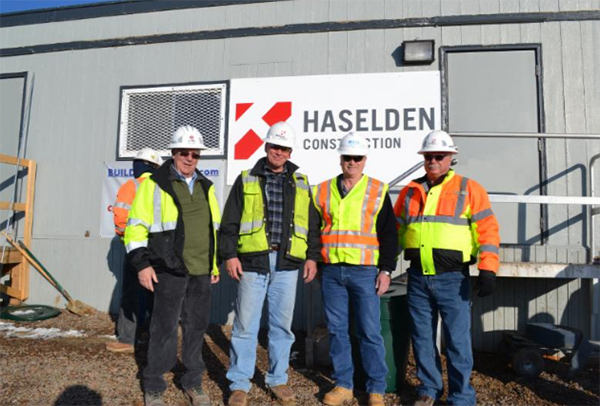 After 40 years of commuting to the mountains for construction projects, a Centennial-based general contractor finally decided to open a mountain outpost.
Haselden Construction opened a 2,500-square-foot office in Glenwood Springs on June 1.
"We've worked in the mountains since the '70s," CEO Byron Haselden said. "What we are seeing up in the mountains is still a lot of growth."
The firm has around 300 employees, depending on the projects' workflow, with a growing book of business in health care and education.
Haselden said one plus of a new office is that mountain employees will feel more secure about the workflow.
"It is no fun to move if you have to move for your work," Haselden said. "So as long as I can keep winning work in the mountains and at those regions, those folks can stay where they are living with their families."
Between four offices in Denver, Glenwood Springs, and Casper and Larimer in Wyoming, the company generates around $330 million a year in revenue, Byron said.
The new Glenwood Springs office, located at 2520 Grand Ave., employs between 40 and 50 people, Byron said, adding that Glenwood Springs was an ideal base to service Grand Junction, the Roaring Fork Valley, Aspen and Vail.
Haselden Construction has been working at Aspen Valley hospital for six years, Byron said. Some of the company's current projects include the Valley View Hospital in Glenwood Springs, and a new outpatient pavilion and cancer center at Yampa Valley Medical Center in Steamboat Springs.
Haselden Construction's average workload is 30 to 40 jobs at a time.
Jim Haselden founded the contracting company in 1973. Its headquarters are in Centennial.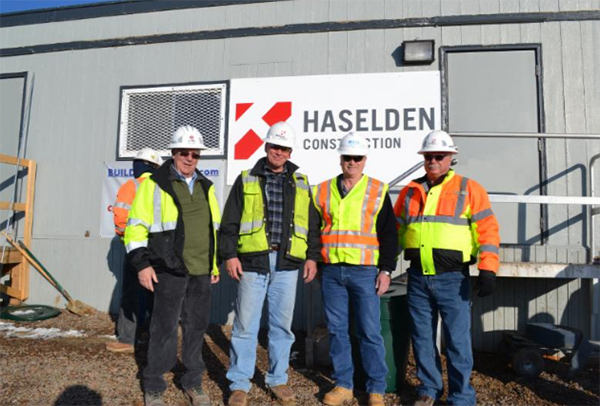 9161