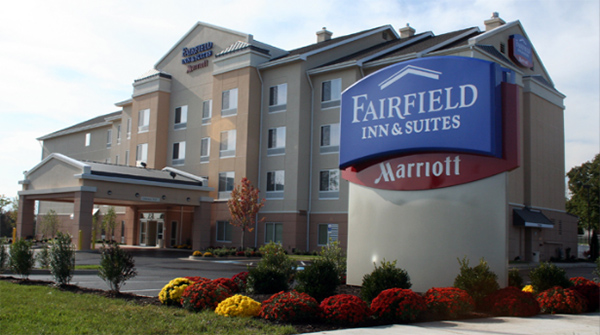 Just months from breaking into the market with its first Denver hotel, a Maryland-based developer just checked into a piece of land for a second.
Baywood Hotels is planning a new, 95-room Fairfield Inn & Suites off of South Syracuse Street in the Denver Tech Center (DTC). Kayur Naik, Baywood's vice president of development, said the company jumped on the property as the number of suitable hotel development sites dwindles in the area.
"It's a great location with high visibility right next to all the demand generators in the DTC," Naik said. "And it's hard to find sites to build on in the DTC. There isn't much dirt left."
The hotel will take the place of an overgrown parking lot at 5071 S. Syracuse St. Baywood bought the real estate for $1.55 million in a deal that closed last Friday.
Naik's plan is to break ground sometime this year, though the company still is working on getting the required city approvals. If everything goes as planned, Baywood would open the new hotel in fall 2017.
The Fairfield Inn & Suites typically offers a hot breakfast with a grab-and-go food stop, but no bar or restaurant. The brand also has a business center, pool and exercise room.
Naik said the Fairfield is the right concept for the Syracuse site because it will complement the full-service DTC Marriott nearby at 4900 S. Syracuse Street.
"We have a great relationship with Marriott, and Marriott has shown interest in a limited-service brand in that area because there's only the full-service Marriott at that exit," Naik said. "And looking at that location, we thought Fairfield would be a great fit because there's not another Fairfield within probably a five-mile radius."
Naik estimated hotel rooms at brands such as the Fairfield Inn & Suites rent for about $130 or $140 per night in the DTC.
Open Studio of San Antonio is the architect. Baywood hasn't chosen a general contractor. Naik said he plans to take out a construction loan for the project.
The DTC Fairfield will be at least the second Denver hotel in Baywood's development pipeline. The Maryland-based hotelier also is building a Home2 Suites near Denver International Airport at 6792 N. Tower Road.
Naik said the Home2, which will be Baywood's first hotel in Colorado, is scheduled to open in the fall.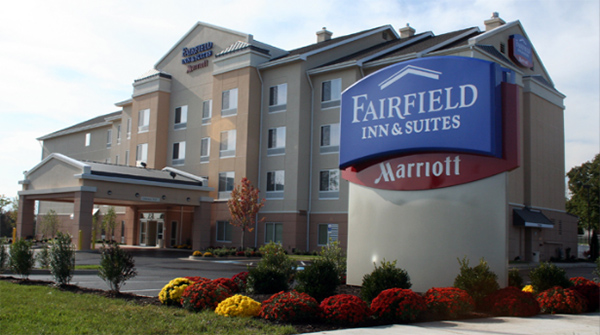 9137