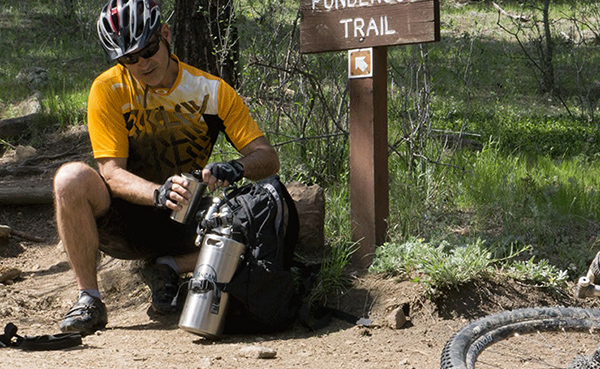 The makers of a beer keg built to fit in your refrigerator door are tapping a $2 million capital raise to start serving a new market: Breweries.
Chris Mueller and Kevin Lehman have been selling their ManCan portable kegs to beer aficionados since 2014, promising consumers that their kegs will pour the freshest-tasting beer outside of a brewery.
As of May 26, ManCan had raised $400,000 from investors in its first capital raise reported to the SEC. Mueller said it's seeking a total of $2 million as it begins managing membership programs at breweries that include one stainless-steel ManCan, bimonthly refills at a discount and other perks.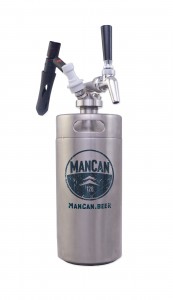 "We're kind of like a distributor that brings people back to your door," Mueller said. "What we're trying to do is to help (breweries) create a constant income stream."
Mueller thinks selling to breweries will be a constant income stream for ManCan, too, as much as 95 percent of sales by 2019. Right now, the company sells the cans almost exclusively through its website, Whole Foods and the online catalog Brookstone.
By July 1, ManCan will launch its first membership programs at Colorado breweries.
Mueller's beer industry credentials date to the 1990s, when he co-founded San Diego-based White Labs, which sells yeast and other fermentation products to breweries.
After he started working with Lehman, who designed the ManCan to keep beer fresh by stopping air from getting into the can and foam from coming out of it, Mueller wondered if breweries could use ManCans to encourage customers to return to their taprooms.
The problem, Mueller says, is that craft beer drinkers are "passionate, but promiscuous." They like to sample different breweries, spreading their beer money across a few joints.
So Mueller devised a membership program as a way to concentrate beer drinkers' dollars in one place. In return for loyalty and a fee, members get a one-gallon keg for $75 (compared to at least $200 for a kit on the ManCan website), 15 percent off of twice-a-month refills and, say, access to private parties.
Breweries will split revenue from the program with ManCan, which also helps the breweries to promote member programs to customers, customize their kegs with labels, and sign up and bill new members.
ManCan made $700,000 in sales last year, selling about 25,000 units. Mueller said the company has already sold another 25,000 units this year and is projecting $3 million in revenue for 2016.
ManCans soon will begin a program at Rock Cut Brewing in Estes Park. Mueller said ManCan has 15 letters of intent from breweries as far away as California, Montana and Arizona interested in starting their own programs.
There's more on the way. By fall, he wagers ManCan will be adding upwards of 20 brewery customers every month, each with between 100 and 300 members buying ManCans.
"As an entrepreneur, you're generally an optimist," he said. "And that's why we're raising capital: Because we need pieces to move that fast."
ManCan needs manpower, too. Mueller said the company plans to hire its first full-time employee (beyond its current contract workers) in the next few months.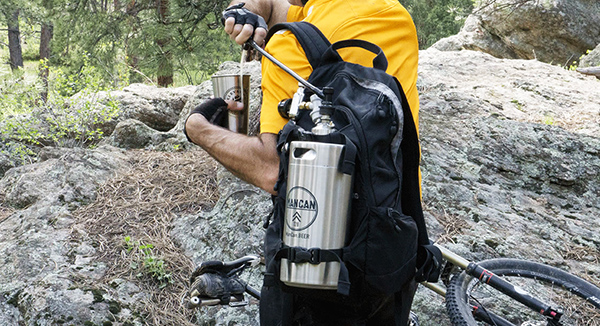 8991