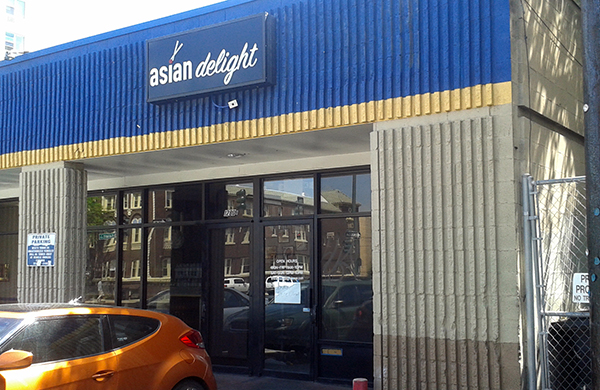 Cap Hill is down a Chinese takeout spot.
Chinese and Thai spot Asian Delight has shut down after about a year and a half at 1280 Grant St. The short-lived delivery and takeout place has been mostly cleared out, with a sign on the door announcing the restaurant's closure.
The Capitol Hill Asian spot opened last year in a two-stall retail building it shared with Domino's Pizza. An entity managed by Domino's franchisee Jeffrey Littman owns the real estate.
It's been a rough year for restaurants at 13th and Grant. Panera Bread also closed its location just on the other side of 13th Avenue.
Fortunately for diners craving Asian fare, Tokyo Joe's still is operating next door at 1360 Grant St. And Quiznos still has the sandwich fix at its original 1275 Grant St. location.