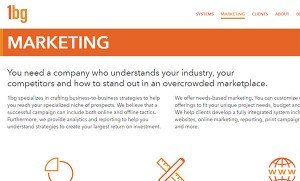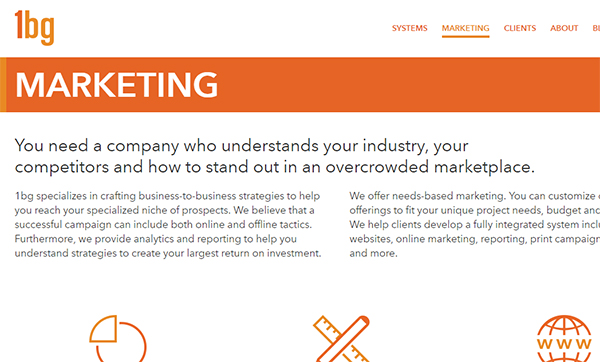 A local digital-marketing agency that makes slick campaigns for clients that do gritty work has bought a nearby firm with a broader portfolio of customers.
Since it was founded last year, Lakewood-based 1bg has worked exclusively for business-to-business companies that process industrial waste, make street signs or install fire alarms – but rarely hire marketing firms.
That laser focus on B2B is about to change. This month, 1bg acquired Elevate Loud of Greenwood Village, a company with a Rolodex full of clients that includes rafting tour groups, doctor's offices and real estate brokers.
"We have the opportunity to add their book of business," said Ori Staub, 1bg co-founder and technical director. "And it's also an 'acqui-hire' as far as getting their talent, too."
Terms of the deal are undisclosed, but Staub confirmed it was a cash purchase.
Working for companies such as Waste Management, the Houston-based waste disposal and recycling firm, will remain one of 1bg's biggest niches. Those kinds of clients are great at things such as managing logistics or developing new technologies, Staub said, but they sometimes overlook marketing opportunities.
For example, 1bg worked with the segment of Waste Management that automakers and other industrial clients hire to dispose of manufacturing byproducts.
When Waste Management walked in the door, Staub said, this segment drew few customers through its website because it lacked a big online marketing presence.
So 1bg rebuilt the client's website to make it mobile-friendly, started a blog with regular posts, and began email marketing and social network campaigns, among other tactics.
Because 1bg also built the software that this segment uses to manage sales, Staub said, 1bg easily could track how customers found Waste Management and how much money each lead returned.
"Even though it doesn't seem glamorous, it's great marketing work," he said.
Elevate Loud's 25 customers boost 1bg's client list to 75. Three Elevate Loud employees, including CEO Jen Goodhue, are joining 1bg, making it an 18-person company.
1bg is a spinoff of Booj, a Denver-based marketing company which itself was the product of a merger between a U.S.-based business and a United Kingdom-based company in 2004.
Now 1bg is headed for brand spinoffs of its own. While it plans to remain one legal entity, 1bg soon will advertise its software-development services under a separate name.