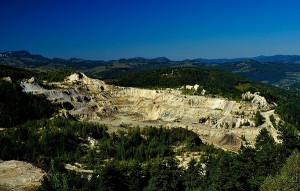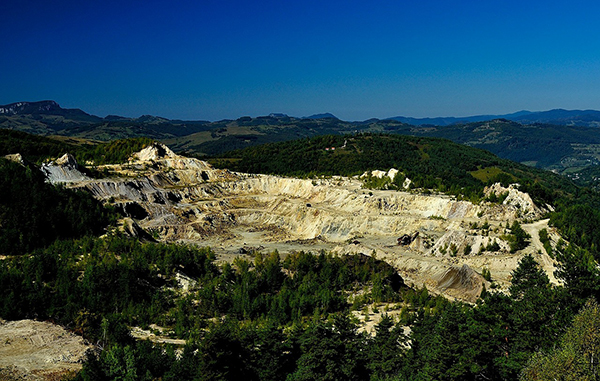 After it shut down mining and processing operations because of low metals prices, a Golden-based mineral-exploration company has raised $4 million that will enable it to keep running through 2017.
Golden Minerals stopped operations in November. In March, it told the SEC it did not "currently expect" to have "sufficient cash to continue its business plan into 2017" unless it passed the hat to investors.
But in a recent press release, Golden Minerals said it had raised enough money to acquire, explore and develop mining properties in Mexico, pay off a loan coming due and to cover operating expenses.
"The Company intends to use the proceeds from the offering for exploration and development expenditures for the Company's San Luis del Cordero property, the Santa Maria property, or for acquisition, exploration, and development of other exploration or development properties in Mexico," Golden Minerals wrote in its release.
The company raised $4 million from four investors paying $1 million apiece, according to a filing with the SEC on May 19. New York investment bank H.C. Wainwright & Co. marketed the offering to investors.
Golden Minerals was formed in 2009 to take over the assets of Apex Silver Mines, a Denver-based mining company that filed for bankruptcy earlier that year when it could not spot silver successfully during it's mining operations.
The company owns precious metals mining properties and processing plants in Mexico and Argentina. According to its most-recent annual report in February, only six of Golden Minerals' 165 employees are based at its headquarters, 350 Indiana St. in Golden.
But despite acquiring mines in Mexico and selling other assets owned by Apex, Golden Minerals has operated at an annual loss since its reorganization, losing $33.2 million in its first full year.
It continues to lose money, reporting a net loss of $6.2 million in the three months ended March 31.
The company received a $5 million loan from a private-equity firm specializing in natural resources last October, but stopped mining and processing precious metals the next month, saying it would reopen "when mining and processing plans and metals prices support a cash positive outlook for the property."
With operations on pause, the company's only source of revenue for the first quarter of 2016 was leasing its processing plant to a subsidiary of Idaho-based Hecla Mining Co.
In March, Golden Minerals reported that it anticipates making $4.8 million from leasing out the plant in 2016.
8855