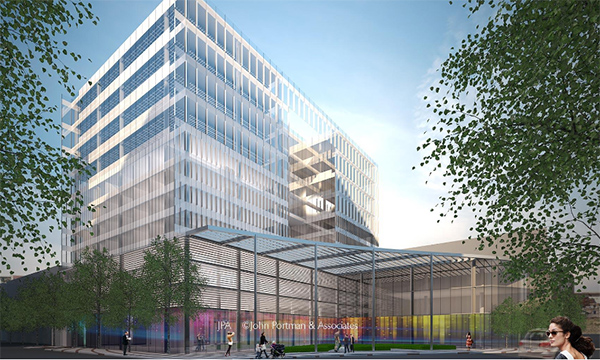 A law firm is trading in its office at the Cash Register Building for one in a new, 12-story office building at Union Station.
The Denver office of Husch Blackwell has signed up to be the first office tenant in a mixed-used project called Union Tower West, steps from a pair of Union Station developments its clients helped to build.
The Kansas City-based law firm will have a total of 36,000 square feet on the ninth and 10th floors of the project, developed by Atlanta-based Portman Holdings at 1801 Wewatta St.
The firm had a hand in two nearby developments, representing the developer of the north-wing building adjoining Union Station at 1705 17th St. and RTD in its long-term lease with the Union Station Alliance.
But Managing Partner Kevin Kelley said it wasn't until the firm realized its days were numbered at iconic 1700 Lincoln Ave. that it considered moving into the neighborhood, too.
"When it dawned on us that our lease at the Wells Fargo Center was going to expire at the end of 2016, we thought, 'Do we want to stay or do we want to relocate?'" he said.
Moving to a new office won the day, in part because 1801 Wewatta is down the street from the new train line to DIA and upstairs from hotel rooms for visiting partners and clients.
"We wanted to be in the Union Station neighborhood for convenience – for our people and our clients," Kelley said. "We have lots of our attorneys from other offices visiting here in Denver and the new building has a hotel in it."
The $92 million Union Tower West project, located a block north of Union Station, includes 100,000 square feet of office space on the ninth through 12th floors. Development plans call for 180 hotel rooms operated by IHG's Hotel Indigo, parking and ground-floor retail.
Husch Blackwell entered Denver in 2008 and now has about 40 attorneys in the city. Kelley joined the firm in 2011 as one of the 24 attorneys that moved to Husch Blackwell from Denver-based Jacobs Chase.
The firm beefed up again in 2014 with the addition of all six attorneys from Miles & Peters, a Denver-based firm specializing in health care law.
Kelley said Husch Blackwell plans to add seven energy and natural resources lawyers by the end of the summer. It is also looking to grow its health care, real estate and employment practices.
The firm leases the entire 47th floor and half of the 43rd floor in the Wells Fargo building at 1700 Lincoln St. (Husch Blackwell subleases the 43rd floor from Bryan Cave, Kelley said; he estimates the total space is about 32,000 square feet.)
Colliers International represented Husch Blackwell for its lease at Union Tower West. The firm plans to move into its new office in January 2017.
The move marks the second firm in the last month to upgrade offices. Miami-based Akerman recently announced it will assume a 24,000-square-foot office at 1900 16th St., currently home to Reilly Pozner.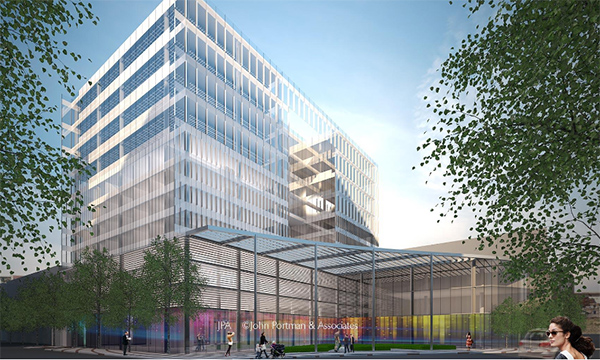 8853