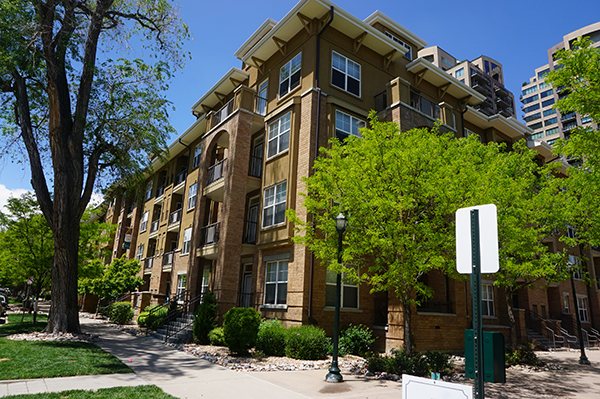 A big City Park West apartment complex has sold for the second time in about two years.
IMT Capital bought the Retreat at the Park apartment complex last week for $70.95 million, according to Denver city records. At 240 units, the property traded for $295,625 per door.
Retreat at the Park, which the new owners are calling IMT at City Park, covers about 3.3 acres one block off of City Park at 16th Avenue and Fillmore Street. The property sits on the same block as the Pinnacle at City Park condo towers that overlook the park.
In addition to its 240 apartments, Retreat at City Park also features a fitness center, yoga room, pool, resident lounge and coffee bar, and a picnic area. IMT's website lists one-bedroom apartments for between $1,215 and $1,800 per month. The priciest two-bedroom unit was a 1,300-square-foot apartment at $2,310 per month.
The property is at least IMT's second building in Denver. The California-based firm also owns IMT Alameda Station at 255 S. Cherokee St. in Baker.
Retreat at the Park was developed in 2007. Last week's seller was an entity of The Blackstone Group, a New York-based private-equity firm. Blackstone bought the apartment complex in 2014 for $57.95 million, city records show.
IMT paid for Retreat at City Park out of a $630 million real estate investment fund, called Fund IV, that it closed in March. Fund IV also has picked up four properties in Arizona, California and Texas.
IMT representatives did not return a phone call seeking comment on the Denver acquisition.