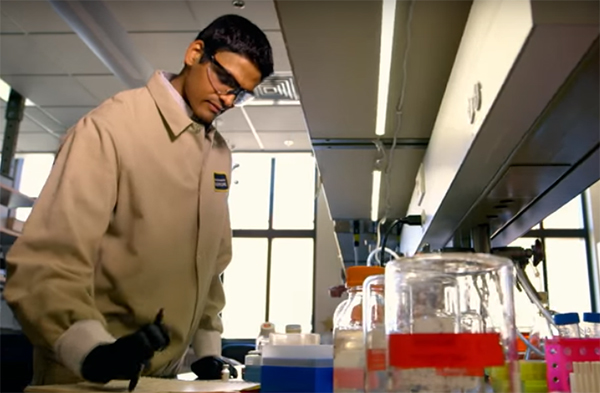 A startup at the Fitzsimons Innovation Campus in Aurora has raised $1 million to save fellow researchers the headache of scrapping an experiment left out of the lab refrigerator for too long.
Balaji Sridhar, co-founder and CEO of Nanoly Bioscience, explained that scientists often waste money by throwing away enzymes, the proteins that aid certain chemical reactions, when they go bad before an experiment.
"If your refrigerator breaks down, you can't use them anymore. If they get stuck in shipment, you can't use them anymore," he said.
So Nanoly is developing a polymer that can coat the molecules of an enzyme or a vaccine to keep them at the right temperature, between 35 and 45 degrees Fahrenheit.
"We've developed a way to eliminate the need for refrigeration," Sridhar said. "So it can be a really hot day, you can leave it outside and you don't have to worry about it at all."
And crucially, Nanoly also came up with a simple way to take the cooling polymer off the enzyme right before an experiment. Just before administering a vaccine or running a test, a doctor shines an LED light on the vial to release Nanoly's cooling polymer.
Nanoly disclosed its capital raise in a filing with the SEC on May 10. Three investors have contributed to the round so far and the company is targeting $1.5 million total.
Sridhar said Nanoly needs the money to hire a sales force to market the product to enzyme manufacturers. He's also developing new applications of the polymer – for example, using it to preserve vaccines or blood tests.
Before it can do the latter, the startup will have to seek regulatory approval from the FDA, Sridhar said.
Sridhar and co-founder Mark Tibbitt both received engineering doctorates from the University of Colorado. Their polymer is adapted from a technology created at CU to protect vaccines transported to parts of the developing world where it would be difficult to store them at a cold-enough temperature.
Nanoly has a few competitors that also are developing ways to stabilize the temperature of vaccines and enzymes, Sridhar said.
But, he added, competing products are more expensive because they use sugars and silks, whereas Nanoly uses a synthetic polymer. It's analogous to a silk blouse being pricier than a polyester one.
"Silk costs more than polyester," he said. "We're the polyester version."
Sridhar said this is the five-person company's first private financing round. The company also has received grants from the Colorado Office of Economic Development and International Trade.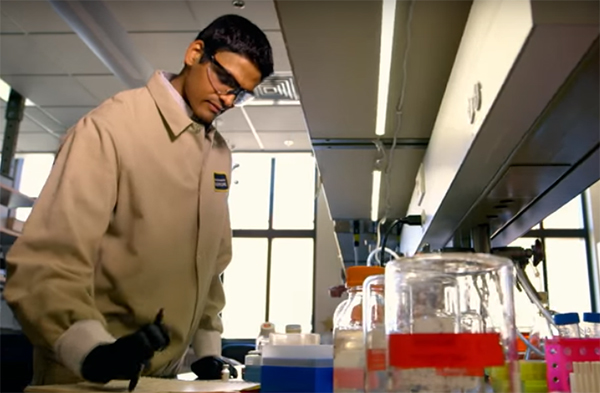 8731