Parking isn't the only by-the-hour service that's cheaper in RiNo than on 17th Street.
So are lawyers.
When veteran Denver attorney David Uhlig packed up his desk at Berenbaum Weinshienk to hang his own shingle in RiNo in January, he also shaved his hourly billing rate by $50 and capped his billable hours.
For many of his commercial law attorney colleagues – indeed, for the first 15 years of Uhlig's own career at five firms in Colorado – hourly billing was sacrosanct.
"Contractor, CPA, architect – everybody can be quantified except the attorney," Uhlig said.
In meetings with clients, Uhlig, 41, parroted the company line: Every transaction is different and hourly rates let a firm negotiate deals in which the workload is too unpredictable to quote a flat fee up front.
But he got sick of clients later disputing their legal bill, which is often the last line item approved at a closing table.
"Attorneys are notorious for being very, very unhappy" about having to track their hours, Uhlig said. "And what we're talking about is some of the deep underlying reasons for why that is."
Hourly billing has had critics since its wide acceptance in the 1970s, but the recession renewed calls for law firms to try alternative billing practices. Law firms with offices in Denver, including Bryan Cave and Lathrop & Gage, say on their websites that they sometimes provide fixed or capped fee services.
When Uhlig scrutinized his own bottom line, he decided he could afford to quit Berenbaum Weinshienk. In January, he opened shop in Industry on Brighton Boulevard under the name Summit 6 Legal.
Uhlig now negotiates budgets up front. He presents clients with a prospectus showing the tasks he has to complete, with deadlines and maximum billable time listed for every task.
For example, to draft a lease agreement, Uhlig told a client he would bill up to two hours and turn around the agreement within two business days of the client's request. That means, at most, the client pays $600.
And Uhlig doesn't bill clients for up to four hours of emails and discussions, a contrast from the days when he was charging clients for an eight-minute phone call.
Clients put up a retainer. If Uhlig spends less time than the retainer covers, the customer gets a refund; if he spends more time, the client already knows the maximum charge.
"It's not that every transaction is different," he said. "If it takes longer, it's on me, and I have to do a better job."
Then there are flat fee services, about 10 percent of business so far. For example, Uhlig charges $450 to register an LLC and draw up a single-member operating agreement, services he said cost at least $1,000 from a lawyer with his experience at a downtown firm.
Uhlig is working more hours than before going solo, he said, but he's already making a profit.
He said that's because his overhead is low and he has plenty of business, much of it from startups. Three quarters of his 40 clients found him after he started Summit 6 Legal, including many referred by colleagues at 17th Street firms after the client balked at their costs.
But that doesn't mean everyone likes Uhlig's fee structure.
"All the lawyers hate the idea," he said.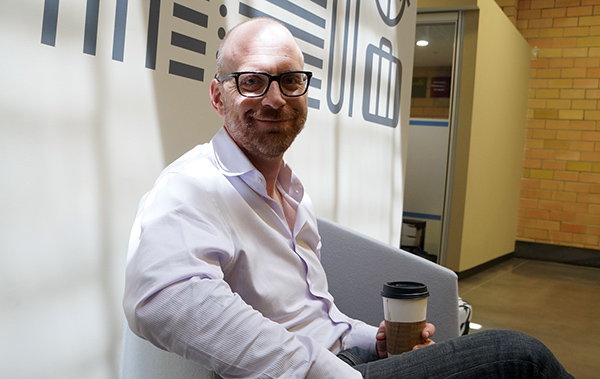 8618