At this summer camp, there's no need to sneak tokes behind the cabin between horseback riding and glassblowing.
Instead, Camp Bud+Breakfast owners Joel and Lisa Schneider want guests to indulge anytime and anywhere on more than 400 acres in Grand County.
A year after a similar plan went up in smoke, Bud+Breakfast has signed a deal to operate a pot-friendly getaway for summer 2016 at a 400-acre ranch north of Silverthorne. It expands on a concept that company co-owners Joel and Lisa Schneider already run at three bed and breakfasts around Colorado.
"While we run the small hotel and bed and breakfasts, we wanted to do a full cannabis resort," Joel Schneider said. "We want to do something in the cannabis community that's never been done before."
Camp Bud+Breakfast will take place at Aspen Canyon Ranch. Schneider has a lease-and-service agreement with ranch owner Ryan Collins that will allow Bud+Breakfast to put on the cannabis camp from July 1 to Sept. 30.
The deal, as Schneider describes it, works like this: Schneider will pay Collins a set amount to rent out the property, and Collins will provide staffing for its day-to-day operations. Bud+Breakfast will pay to market the camp and put on cannabis-specific events and classes.
Schneider mentioned glassblowing, home-cultivation classes and cooking-with-cannabis workshops as possible programming.
Guests will book their stays through Bud+Breakfast's website.
In addition to more than 400 acres on which to get high, Aspen Canyon Ranch offers horseback riding, hiking, ATVs, a paintball course, beach volleyball, lawn games and other outdoor entertainment. Schneider said he'll also bring in a fly fishing instructor to help guests at two trout ponds.
Bud+Breakfast will rent out its 12 cabin rooms at $449 per night. A larger house called the River House, which sleeps eight guests, will cost $800 a night. The Cliff House, the ranch's largest property, sleeps 11 and will rent for $1,200 per night.
The price includes Bud+Breakfast's signature "wake and bake" breakfast and 4:20 p.m. happy hour. The all
-inclusive, per-night prices also include snacks, beer and wine, and non-alcoholic drinks. Bud+Breakfast also provides bongs, pipes, vaporizers and other smoking paraphernalia.
While guests can't purchase marijuana onsite, Schneider said he'll encourage them to share the smokables they bring in. And out-of-state visitors, which make up about 85 percent of Bud+Breakfast's business, often leave behind cannabis they can't take out of state for the next visitor.
"It really becomes a pay-it-forward-type thing as far as our guests are concerned," Schneider said.
And because so many visitors come from places where marijuana isn't legal, Schneider said the ability to use marijuana out in the open is one of the camp's big draws.
At his other properties, Schneider said people have told him it's the first time they've been able to just sit back and smoke on a couch instead of discreetly sneaking puffs out of sight of family, kids or the law.
"The ranch will be open to smoke wherever you want," he said. "Whether you want to be laying in a chaise lounge, near the river or in a hot tub."
Bud+Breakfast, launched in 2014, already runs three hotels in Denver, Silverthorne and Colorado Springs. The company tried to branch out into the cannabis ranch business last year, but deals for two Durango properties fall apart. Bud+Breakfast scrapped the idea for 2015.
Schneider said they had accepted bookings for the Durango ranch. He had to cancel them, and offered guests free stays at the other locations.
"We ended up comping a lot of rooms for a lot of people," he said.
But Schneider said the Aspen Canyon Ranch may end up being a better location anyway. Durango is about six hours away from home base in Denver. Schneider said it took them eight hours to get there on a particularly bad traffic day. Silverthorne is less than two hours away.
"This is literally the first exit past the Eisenhower Tunnel," he said.
The company can host events and festivals at Aspen Canyon Ranch. In Grand County, he said, Bud+Breakfast could get event permits with as little as 30 days' advance notice.
Schneider said marketing the property will be one of the keys to Bud+Breakfast. As the company steps up from smaller venues to a 400-plus-acre ranch capable of hosting more than 50 guests a night, it will need to keep the reservation book stacked with tourists.
"The small places cost us a lot less to operate," he said. "We can rely on less occupancy to survive, and we've done very well," he said.
Schneider wants to expand the company's retail offerings. Bud+Breakfast sells company T-shirts, sweatshirts and other items both online and at its bed-and-breakfast locations. Schneider said he's looking into adding socks, robes and other apparel.
On the hospitality side, Schneider said he would like to license the Bud+Breakfast brand to other cannabis-minded entrepreneurs. Bud+Breakfast is keeping a list of standard operating procedures and instructions for features such as its wake-and-bake breakfast and 4:20 p.m. happy hour in hopes of creating a replicable concept.
"We've built this like a real, repeatable business," he said. "It hasn't been fly-by-the-seat-of-our-pants, and see if it works.'"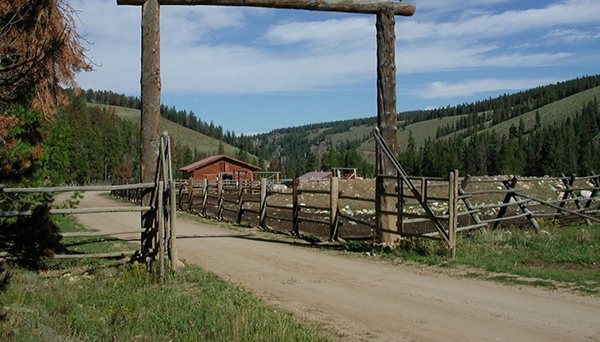 8563