For six weeks every summer, fishing guide Will Blair takes adventure seekers to the remote Russian peninsula of Kamchatka to fish trophy rainbow trout and Pacific salmon.
But this year, as he prepares for the upcoming fishing season, the Longmont resident is fending off a competitor and former employer's attempt to lure away his clientele – who pay more than $5,000 for a week or longer in a region the size of California and that has just one road.
Last week Blair and his company, The Best of Kamchatka, sued California-based The Fly Shop in U.S. District Court for allegedly violating his trademarks.
"The Fly Shop recently adopted and  began using The Best of Kamchatka on and in connection with offering guided fishing tours, including as domain name for its website at www.bestofkamchatka.com, all without authorization from The Best of Kamchatka (Blair's company)," the suit says.
Blair said he ran The Fly Shop's Kamchatka tours for around three years in the early 2000s before he casted off on his own in 2004. The Fly Shop declined to comment when reached by BusinessDen.
Blair said he contacted his previous employer about the similar names and asked them to stop using his name. They refused, he said.
Benjamin Lieb, a lawyer at Sheridan Ross, filed the case for Blair. Lieb said that the trademark violation stems from the likelihood of confusion.
"The marks are identical, the marketing channels are identical, and the goods and services are identical," Lieb said. "To me it's like using Coca-Cola's trademark to sell a competing soda pop."
Blair said he's spent 20 years as a fishing guide and tour operator, including stints in Alaska and Canada. Kamchatka is the best in the world, he said.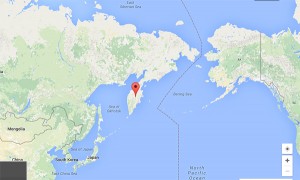 "We show them (clients) something that really doesn't exist anywhere else on the planet, not in Alaska or Canada," Blair said.

"In the area I operate in Kamchatka, I am by myself and 300 miles away from the guy I sued. In the same area in Alaska, there are 75 lodges."

8456