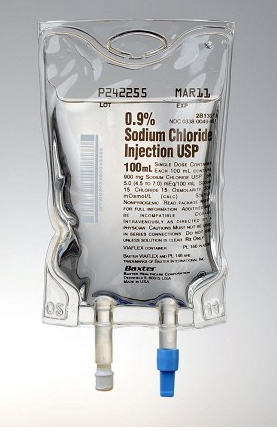 An Illinois-based medical product maker is closing its office in Colorado.
Baxter Healthcare, which makes IVs and pumps, and products used to treat kidney disease, announced it would cut more than 106 jobs when it permanently closes shop in Englewood.
In an email to BusinessDen, Baxter spokesman John O'Malley said the company informed employees last week that Baxter planned to move out of its Englewood office within a year.
"Around 20 percent of employees in Englewood, which primarily supports Baxter's Integrated Pharmacy Solutions business, are being offered the opportunity to work remotely or relocate to other Baxter facilities," O'Malley wrote.
According to the company's annual SEC filings, integrated pharmacy solutions include IV solutions and premixed drugs. The segment had revenue of $2.29 million in 2015, down from $2.53 million in 2014.
O'Malley wrote that jobs based at the Englewood facility include R&D, manufacturing, IT, quality control and finance positions.
The company fired 1,400 people last fall after spinning off its pharmaceutical business, Baxalta, in July.
In a Feb. 10 earnings call, Jose Almeida, Baxter International CEO, said the company was "aggressively examining our cost structure" in the company's manufacturing, operations, commercial and corporate departments.
"We're going to double down on that and become a little bit more aggressive," Almeida told investors in his first earnings call as CEO.
In 2012, Baxter purchased Gambro, a Swedish medical-device maker with U.S. headquarters in Lakewood.
Baxter leases its facility at 9540 Maroon Circle in Englewood, according to the company's most recent annual report.
Layoffs will begin on June 10 and the facility will close by this time next year, Baxter said in a letter to the state.