With a little lipstick and divine timing, a Denver megachurch doubled its money on a building it never wanted anyway.
Red Rocks Church last week sold its 46,000-square-foot building, on a site with 3.44 acres of land in an industrial neighborhood at 445 S. Platte River Drive, to Lifescape Development for $2.875 million.
Red Rocks bought the building from Power Invasion Ministries in March 2014 for $1.435 million. The property building has a gym, kitchen and 1,000-seat auditorium, according to a 2013 sales flyer.
According to the Red Rocks Church website, the Platte River Drive building was never in the congregation's long-term plans.
Red Rocks Church used the property as a transition site of sorts. The "Catfish" building, as it's called, plugged a gap while Red Rocks Church built a bigger church inside a former fish market in Lakewood.
"To be honest, the building wasn't attractive; in fact it was a bit repellent when you looked at it and (that's) precisely why it was nicknamed 'The Catfish,' the website reads. "With some negotiation, we were able to close on it, put some lipstick on it and temporarily use it as a release valve for the overflow of people."
The Red Rocks Church Lakewood campus opened in 2014, according to the website. The church also shut down a former campus at the now-defunct Heritage Square amusement park in Golden. Red Rocks has churches in Lakewood, Littleton and Arvada.
The acquiring firm, Lifescape, according to its website, is a design, construction and maintenance landscape architecture firm. The company bought the Athmar Park real estate with a loan from Wells Fargo. Company head Michael Hupf did not return calls seeking comment last week.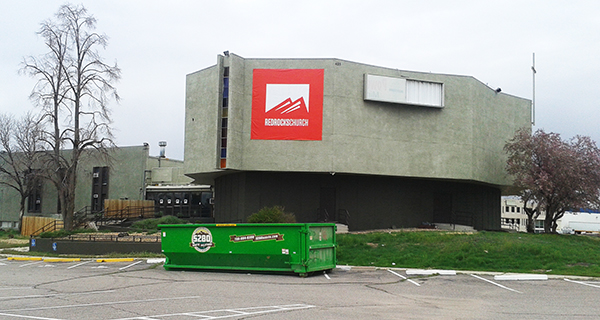 8434