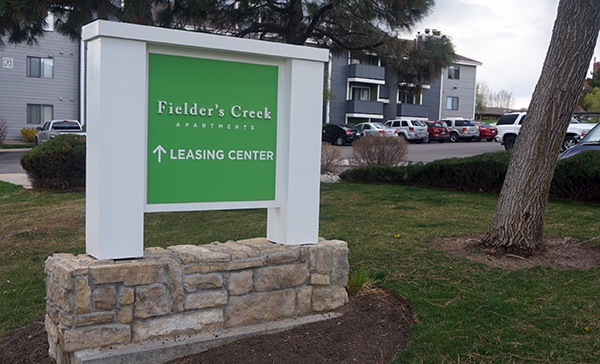 After spending more than $200 million on deals in Colorado in 2015, a California-based REIT is gobbling up more real estate.
Steadfast Apartment REIT bought the Fielder's Creek apartment complex in South Denver last month for $32.4 million. The company liked it for its location close enough to downtown, but far enough away that tenants won't be scared away by eye-popping rental rates.
"There's a characteristic to all our communities and that's the moderate income price point. It fits most people's paychecks," said Ella Neyland, Steadfast Apartment REIT president. "It's in a periphery area, so you have a great location but you're not paying the prices downtown Denver."
Fielder's Creek was built in 1983. It's a cluster of 10 apartment buildings on 7½ acres at West Floyd Avenue and South Irving Street. The complex also includes a pool, fitness center, basketball court, dog park and business center.
The property is about 98 percent occupied and rents average $1,051 a month, according to Steadfast's website.
About 60 percent of the units had been renovated to add new cabinets, appliances, floors, lights and ceilings fans, according to a press release from ARA Newmark, the firm that brokered the sale. Those upgrades translated to a rental bump of  $50 to $125 per month.
Steadfast is going to continue the renovation program. Their plan, Neyland said, is to add new hardwood floors, cabinets, countertops and other fixtures to one unit at a time.
"We like to buy these communities, and then when a resident leaves we'll go into an apartment home and renovate it," she said. "We'll go in and do a full aesthetic upgrade."
The 217-unit apartment complex sold for about $149,300 per door. ARA brokers Terrance Hunt, Shane Ozment, Jeff Hawks and Doug Andrews represented seller Aukum Management in the deal. Aukum bought the building in 2011 for $15.65 million, city records show.
Steadfast is adding Fielder's Creek to a portfolio of 30 other complexes in 11 states. The company is a $1.3 billion public, nontraded REIT. Fielder's Creek, which is right on the Denver-Arapahoe County line, is the company's first buy in Denver proper.
In 2015, Steadfast Apartment REIT bought five complexes in Loveland, Greeley, Aurora and Colorado Springs. Neyland said Steadfast is pushing into Colorado to chase the younger crowd of renters flooding into the state.
"We track the millennial movements, and they like lifestyle cities," Neyland said. "We're seeing a lot of the millennials moving to Denver because it's one of those cities where they can make a good living and have a great lifestyle."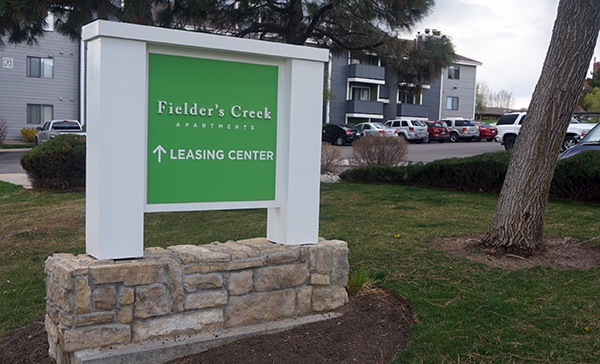 8415