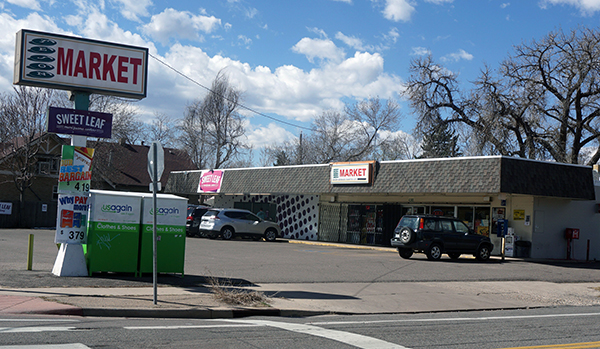 A Sunnyside dispensary has become its own landlord.
The owners of the Sweet Leaf dispensary chain bought a retail property at 44th Avenue and Tejon Street this week for $800,000. Company owner Matt Aiken said his former landlord was close to selling the property to a developer, but offered the deal to the Sweet Leaf partners first.
"We've been there for 3½ years now, we've seen Sunnyside grow and change, and we saw it as both a necessity and a great opportunity," Aiken said. "We plan on moving the store at some point in the next few years and looking at the development side as the neighborhood is growing."
Sweet Leaf's latest real estate acquisition is a 3,800-square-foot retail property on a third of an acre at 4379 Tejon St. The dispensary opened in 2013 and shares the strip with the Tejon Market convenience store.
While they haven't nailed down any new location, Aiken said Sweet Leaf would like to relocate its Tejon Street store. Current laws say the Sweet Leaf dispensary is too close to a school, Aiken said, but the location's medical marijuana license was grandfathered in.
But while Sweet Leaf can keep selling medical marijuana, Aiken said they will not be able to get a license to expand into the recreational side. If they can relocate the store for a recreational license, Aiken said he and his partners may look at redeveloping the Tejon Street property.
The building is the third of Sweet Leaf's eight dispensaries that Aiken and his partners own. The group also owns six of the eight grow facilities at which it operates. They rent the rest, Aiken said, but prefer to buy the real estate if they can.
In one case, the company bought a building, then built out a dispensary. On the other two deals, the dispensary opened before Sweet Leaf could buy the property. Aiken said fellow Sweet Leaf partner Christian Johnson is always looking for real estate.
"He's always going back and forth with our landlords, telling them if they're looking to sell, we would love the opportunity to buy," Aiken said. "In this case we were able to come to an amicable price and closed the deal rather quickly."
Sweet Leaf also is staying busy opening new locations in Colorado. Aiken said the company will add dispensaries in Federal Heights, Colorado Springs and Denver at Federal Boulevard and Alameda by summer to push its dispensary count to 11.
Aiken said they have plenty of room for their medical-only location at 44th and Tejon, but may look into taking the adjacent retail space to market for lease.
"We're fairly flexible, and until summer we're planning on letting the market see if they can make it," Aiken said. "They're not thriving but are definitely maintaining, and we don't want to make changes yet if it's not necessary."
He added that Sweet Leaf remains hungry for more real estate to open new dispensaries.
"We're constantly looking for new, better locations," Aiken said. "It's a real estate war out there for us."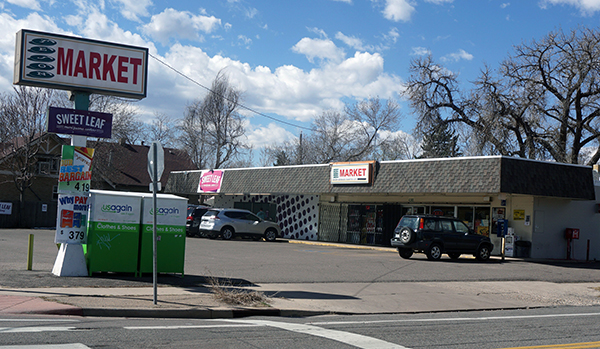 8307