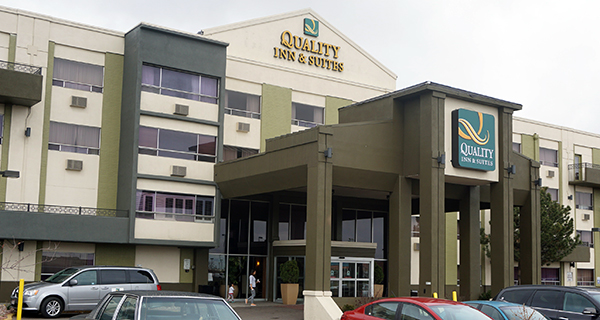 Hotels built for travelers at the old Stapleton Airport keep going to market.
Kansas City-based Genesis Cos. bought the Quality Inn Denver Stapleton at 3737 Quebec Ave. last week for $11.2 million. It's at least the third Stapleton hotel to change hands in the last six months after the Renaissance Hotel next door and a 300-room Holiday Inn sold last fall.
The deal closed March 28. Denver hotel developer Kumar Merchant was the seller. He bought the property for $3.6 million in 2008, Denver city records show.
The Quality Inn has about 130 rooms, which pegs the sales price near $86,230 per door. The building was constructed in 1967, according to the city assessor's website, and the hotel's website said it was renovated recently.
Rooms started at $108 per night on the hotel's website Friday afternoon.