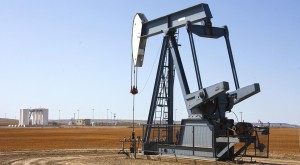 Another oil and gas company has filed for bankruptcy.
Denver-based Emerald Oil, which develops oil wells in North Dakota and has an office in Cherry Creek, filed for Chapter 11 bankruptcy in Delaware on March 22.
In a press release Wednesday, Emerald Oil said it has a preliminary agreement to sell its assets to Latium Enterprises, a firm with offices in Manchester, England, and New York.
The company also said it had acquired $20 million in debtor-in-possession financing, subject to court approval.
Emerald said that if all goes according to plan with Latium, it would keep its business running in North Dakota. It also will take other bids for the sale as part of bankruptcy proceedings.
Messages to Emerald Oil and its lawyers were not returned.
In a court filing, CFO Ryan Smith wrote that the company is a victim of historically low oil prices. He said Emerald renegotiated loans with Wells Fargo Bank and U.S. Bank National Association, but failed to restructure all of its debts outside of court in the past nine months.
Smith wrote that the company has 27 full-time employees, a 40 percent decline since the beginning of 2015. Emerald halted most drilling in 2015, he wrote, using a single rig rather than the three it had contracted.
The company also sold some of the rights to work on its land to Koch Industries and Angelus Private Equity Group, Smith wrote.
Emerald Oil is based at 200 Columbine St. in Cherry Creek. As of Dec. 31, 2015, the company had $291 million in total assets and $337 million in total liabilities, according to Smith's court filing.
The company's largest unsecured creditor is U.S. Bank National Association in Houston, which is owed $148.5 million, according to court filings.
Local creditors include a $5 million trade debt owed to Denver-based Liberty Oilfield Services and $5 million in trade debt to Dakota Midstream and related entities.
Emerald has hired Houston and New York-based Intrepid Partners as its investment banker. Chicago-based Kirkland & Ellis and Delaware-based Pachulski Stang Ziehl & Jones are its legal counsel. Opportune, a Houston-based energy consulting firm, is Emerald's financial advisor.
Some of the company's subsidiaries also have filed for bankruptcy: Emerald WB, Emerald NWB, EOX Marketing and Emerald DB.