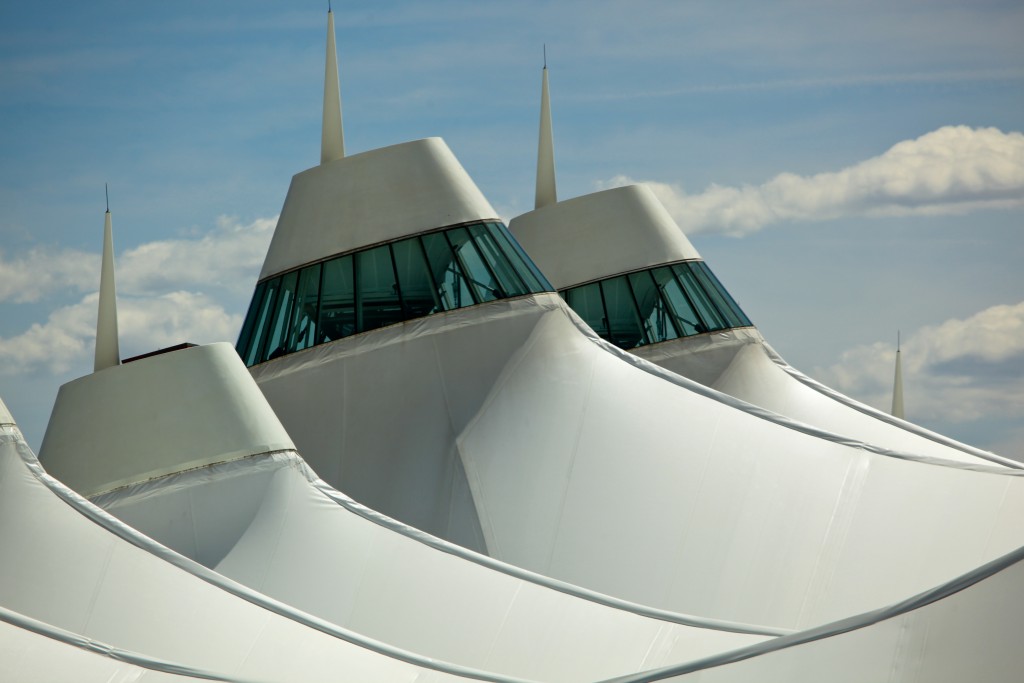 DIA's fifth-busiest carrier is adding a spot to wait out that layover.
Delta Air Lines is opening a new Sky Club lounge on Concourse A at Denver International Airport. The move comes as Delta is raising the number of flights it runs through DIA, company spokesman Anthony Black said.
"Denver is one of the top Western markets from a service perspective, and we have a number of key corporate customers in the market," Black said. "So this helps support travel in the market and beyond Denver to the east and the west."
Delta's new club will be at the Center Core of Concourse A. Black hopes to have it open by the middle or end of May, depending on when Delta's city liquor license comes through.
The Sky Club will have room for about 88 customers and replaces a similar lounge that another airline used to operate at the site, Black said. He declined to say how much money Delta is spending to open the Sky Club, but said they'll update the space with new carpet, paint and furniture.
The Sky Club will be a private hangout that offers a breakfast, lunch and evening food menu, as well as space to pick up a WiFi signal and catch up on news you may have missed while in the air.
The club will open offering self-service bottled beer. Later, it will upgrade to a bar with Colorado-brewed beers. Delta also will have self-serve Starbucks coffee and espresso as soon as it finishes plumbing and electrical upgrades at the club.
Travelers with Diamond Medallion status in Delta's frequent flyer program can access the Sky Club at no cost. So can American Express Platinum Charge Card holders. Other travelers can buy entry on a yearly basis for $450 per year or $59 a day, according to Delta's website.
Flyers can buy a day pass even if they are traveling on another airline, Black said, as long as there is room for them in the lounge. He added that a new Sky Club might draw A Concourse customers from other airline members lounges that haven't been updated as recently.
"We've invested tens of millions into our Sky Clubs over the last two years," Black said. "We'll inject a number of amenities that we have been adding to our other Sky Clubs."
Delta, which keeps a western hub in Salt Lake City, had 34 departures and 35 arrivals scheduled for Denver on Wednesday. The airline added service between Denver and Seattle last year and will start running 10 more flights to and from Los Angeles this June.
Delta will become at least the fourth airline to operate a members lounge at DIA. United Airlines has two United Clubs, both on Concourse B. American Airlines and British Airways have clubs on Concourse A.
Delta flew 201,184 passengers to and from DIA in January, making it the fifth-busiest carrier at the airport that month. United led the way with 1.83 million passengers and Southwest flew 1.25 million