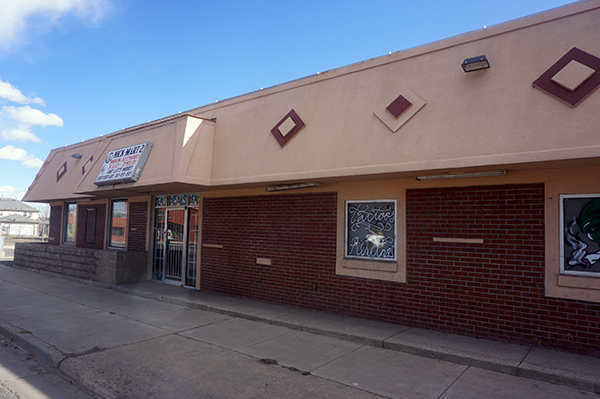 Real estate broker Justin Krieger, a Highlands resident, didn't have to look far for his latest deal.
Krieger, who's with Pinnacle Real Estate Advisors, bought a retail building at 38th Avenue and Navajo Street on March 11. Eventually, he wants to redevelop it. But for now, he wants to fill it with a new tenant to polish up a rough corner of the Highlands.
"I'm particularly interested in changing the gateway to Navajo Street as you come down from 38th Avenue," he said. "It had kind of a sketchy head shop and tattoo parlor on one side and a vacant auto shop on the other. It's a bad entrance to what I think is a really nice street with the art district and everything."
The property has a small, 2,000-square-foot building on about 0.14 acres of land at 1500 W. 38th Ave., and if recent history is any indication, the property could use some cleaning up.
The building used to hold Nick Mart 2, a smoking accessory, tattoo and piercing shop targeted last year in a drug bust that produced 27 arrests in Colorado, Mexico and California. According to an indictment reported in The Denver Post, members of Denver's North Side Mafia street gang were funneling drugs through Nick Mart.
Krieger paid $521,000 for the site, according to Denver property records. Bank of the West financed the acquisition.
He got interested in the building – which had no listing online or on other brokerage channels — when he saw an onsite advertisement. He lives nearby, just south of 38th Avenue and Navajo Street.
"A broker put up a sign but it was almost immediately torn down, and I guess that was good for me," Krieger said. "The sign was up for maybe a week and was probably the most advertising that happened."
Once he knew the real estate was on the market, Krieger stayed in touch with the listed broker, hoping to close the deal.
"I called every day for about a month," Krieger said. "They were asking more than I paid for it, and I just kind of hounded him."
Krieger is preparing to take the property to market for lease. He may list it at about $30 per square foot, depending on what sort of tenant improvements are required. While Krieger specializes in buying and selling retail sites at his brokerage job, he plans to handle leasing duties himself.
He's shown potential tenants the building, and said a wide range of tenants could use it. He ruled out only one type of business – there's already a marijuana dispensary too close by to open another.
"Zoning is very flexible, so I can do a lot of things with it," Krieger said. "We've had some interest from coffee shops and restaurants, a dental group looked at it as well as a clothing store, and I've also talked to a couple of sandwich shops."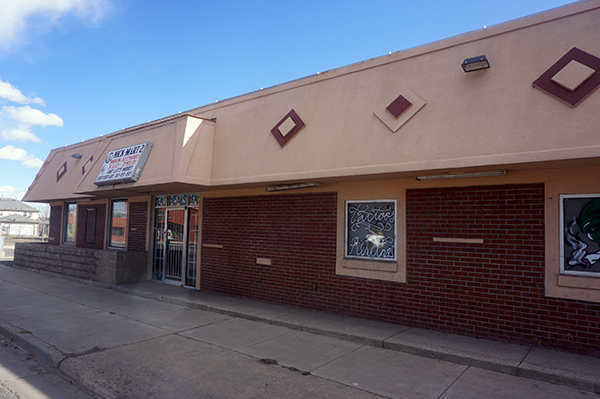 8108