One thing not on markdown for Sports Authority: legal services.
On March 8, the beleaguered sporting goods retailer asked a bankruptcy court's permission to pay lawyers from California-based firm Gibson, Dunn & Crutcher as much as $1,215 an hour.
According to court filings, partner Robert A. Klyman would command that fee, the highest hourly billing rate of any Gibson Dunn attorney on the case. Next in line is Gibson Dunn partner Jennifer Bellah Maguire, who charges $1,110 an hour, according to the billing rates listed in court filings.
Maguire is followed by two more partners at around $1,060 an hour each.
Both Klyman and Maguire are based out of Gibson Dunn's Los Angeles headquarters, according to the company website. A single Denver-based associate, Jeremy L. Graves, is listed in the filings. His hourly rate is $795.
The most junior paralegals would work the Sports Authority case for $395 an hour.
As a debtor-in-possession, Sports Authority must seek court approval to pay the professionals it employs.
The hourly fees don't count reimbursement fees Sports Authority also would pay its lawyers to cover administrative costs. In a case that already has 238 docket entries, for example, court documents say that photocopying will cost Sports Authority 10 cents per page.
Sports Authority already paid Gibson Dunn $3.6 million in fees plus $80,000 in reimbursements in the year before it filed for bankruptcy. If the judge approves Sports Authority's request, the retailer would shell out an additional $750,000 in pre-bankruptcy dues to Gibson Dunn.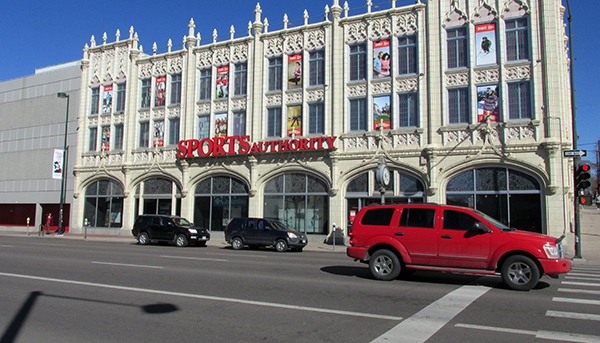 7965