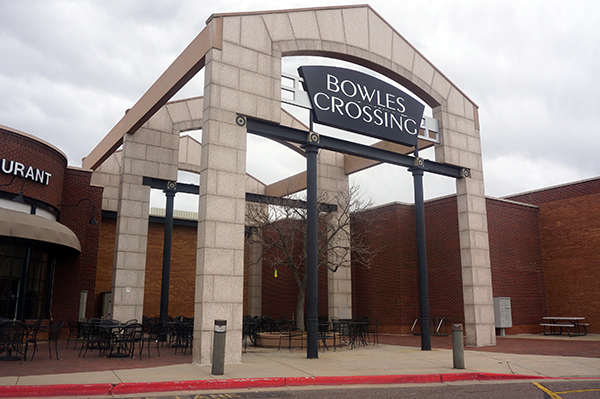 A Littleton shopping center and more than 50 acres of land are in the hands of a new owner with big improvement plans.
Arizona-based Vestar bought the Bowles Crossing shopping center at Bowles Avenue and Wadsworth Boulevard in Littleton. The real estate firm said it paid $76.15 million for the complex and plans to add new retail space, restaurants and multifamily development to the 54-acre property.
Vestar announced the deal in a Friday press release. Company representatives could not be reached Monday for comment.
Bowles Crossing sits at 8055 W. Bowles Ave. at the northeast corner of Wadsworth and Bowles. The property has 409,457 square feet of retail space, including Trader Joe's, DSW Warehouse, Ross Dress for Less, Gordman's and an AMC movie theater.
The shopping center also has a Sports Authority and a separate Sports Authority Winter Sports Outlet next to the main sporting goods store. Both will remain open as the troubled athletic retailer prepares to close more than 140 stores, according to a list of planned closures Sports Authority filed in bankruptcy court last week.
Bowles Crossing gives Vestar at least two Denver-area shopping center holdings. The company already owns Orchard Town Center, a 1.2 million-square-foot property in Westminster. Including Bowles Crossing, Vestar has spent $670 million buying shopping centers in the Western states in the last year, the company said in a press release.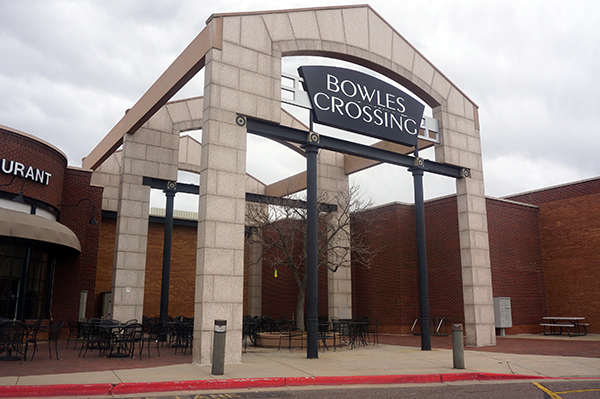 7907