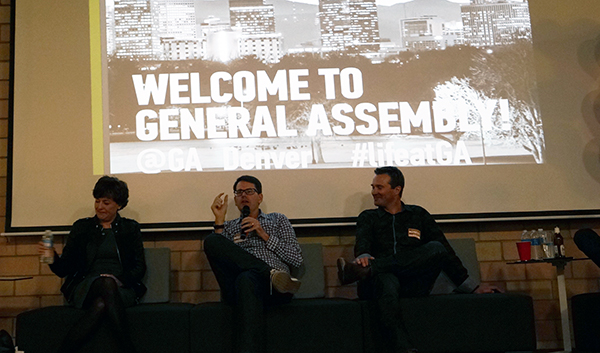 A code academy from the Big Apple is taking a swing at the Denver startup scene.
General Assembly, which teaches computer programming and design courses, is launching its first workshops out of RiNo's Industry building next week.
Scott Kirkpatrick, the company's president and COO, said General Assembly chose to move into Denver because of the strong job market for careers in technology, design and marketing fields.
He said General Assembly is different from Denver's homegrown code academies — like Galvanize and the Turing School of Software and Design — because it teaches business and marketing courses of varying lengths in addition to coding classes. And it posts a larger pool of alums and staff members to support students after they graduate.
"It's a lot different to do job placement with hundreds of grads than will tens of thousands of grads," he said."The processes and the staffing that we put in place to make sure our graduates meet expectations of job outcomes is a big, big difference."
General Assembly is starting with three full-time employees in Denver, Fitzpatrick said, and is looking to hire tutors.
General Assembly headquarters will move to the WeWork co-working space in LoDo's Triangle Building when full-time 12-week courses begin in June.