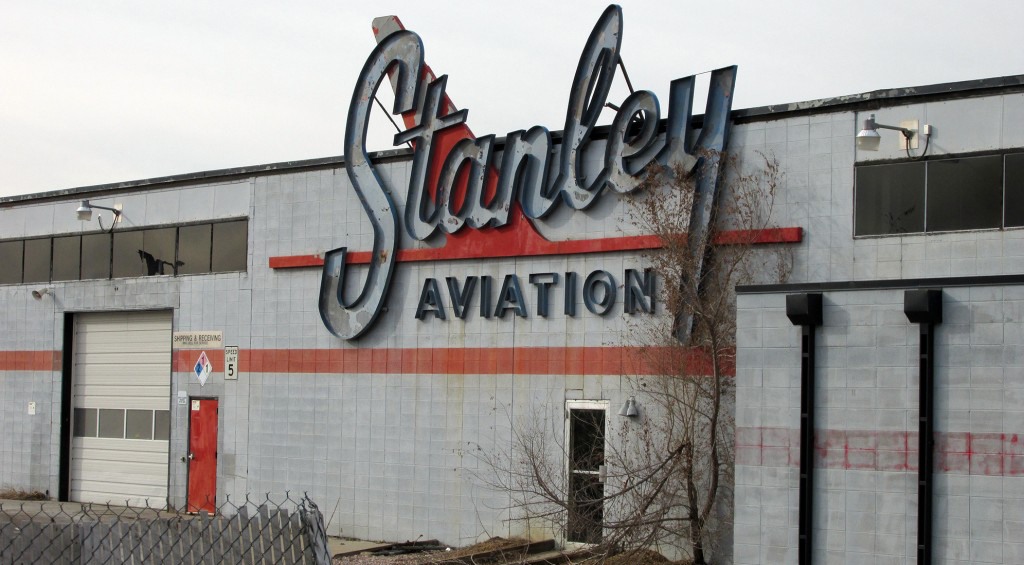 A new real estate firm has jumped into the co-pilot's seat at a 22-acre Aurora project that's about to launch.
Denver-based Westfield Co. bought a 50 percent share in the Stanley Marketplace from Denver developer Flightline Ventures, Westfield partner Richard Wham confirmed Wednesday. The deal also gave Westfield land just south of the market for a new residential development.
"Flightline Ventures had done great work taking the Marketplace to 100 percent preleased before Westfield's involvement," Wham said. "The magnitude of the project is significant and therefore I think it was opportune for Westfield to join forces and take it over the goal line."
Through the deal, which closed in December, Flightline pitched Stanley Marketplace and most of the surrounding land into a joint venture with Westfield dubbed Stanley JV, LLC. Flightline then sold a smaller parcel to Westfield to build apartments just south of the market's warehouse.
Adams County records peg the latter sale at $1.5 million.
Westfield has about three acres of land to work with for its planned residential development. Wham said the project probably will come together in multiple phases, with the first likely being a multifamily complex that will break ground by year-end.
"The first phase will be apartments at an attainable price point," Wham said. "We want to make this attractive for the thousands of employees on the Fitzsimons campus, because we're only a mile west of Fitzsimons."
Westfield has yet to finalize a design team for the multifamily project, and Wham said it was too early to estimate what it would cost to build.
Stanley Marketplace is an indoor retail market that Flightline Ventures is building into the former Stanley Aviation headquarters at 2501 Dallas St. in Aurora. Its vendors will include Rosenberg's Bagels, Kismet, Kindness Yoga, Comida and others.
Mark Shaker, partner in Flightline Ventures, said he is planning a June 2016 opening for Stanley Marketplace. With construction nearing an end and imminent tenant move-ins, he said it was time to bring in a partner to help with project management, property management and other duties.
Westfield and Flightline negotiated the joint venture deal in a couple of months, Shaker said.
"Our group, from the beginning, has really strove to know what we know, and know where we need to develop some strategic partnerships," Shaker said. "With the scale of this project – with more than 50 local businesses and 22 acres – we thought their skill set was a major complement."