The new owners of a 33-year-old Vail resort are gearing up for a massive, $35 million renovation that they hope to finish in time for ski season next year. And they may even slap a new name on the hotel.
Los Angeles-based private equity fund Laurus Corp., which paid $86 million for the Vail Cascade Resort & Spa, notified the state last week that it will temporarily lay off 200 workers from mid-April through November while it shuts down the business, tears apart each of the 300 hotel rooms and redesigns the restaurant, common area and spa.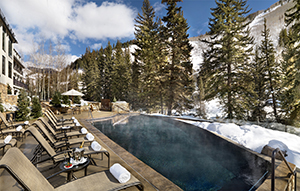 "We are looking to the renovation to provide services and experiences that will attract what this hotel used to do years ago, including corporate meetings and group business," said Laurus CEO Phil Cyburt, adding that after the renovation, the hotel will compete with Vail landmarks such as The Sebastian Hotel and the Four Seasons.
Room rates at the Vail Cascade, which is just west of Lionshead, are around $400 a night for a weekend hotel room during February.
That figure is closer to $1,000 a night at the Sebastian and Four Seasons.
"What we saw in Vail is that it lacked the ability to accommodate larger groups, and with our footprint and meeting space, it will be the largest in the Vail Valley," Cyburt said.
Cyburt said they'll also upgrade the spa. "That facility was tired, and it needs a little bit of a renovation and new focus. It hasn't been upgraded in at least 15 years," he said.
Denver-based Destination Hotels manages the hotel, and will keep doing so after the renovation. John Garth, an area manager with Destination Hotels who oversees the Cascade, said a general contractor hasn't been chosen but should be in place within two weeks.
He said the hotel hired Denver-based Epiphany to study possible naming options. The Vail Cascade Resort also will be affiliated with Starwood Hotels and included in that brand's online booking system.
Garth said the hotel draws primarily from Texas, New York, Florida, California and Washington, D.C. He said after the upgrade, the hotel likely will lure more international travelers.
Laurus, which doesn't own any other properties in Colorado, said all employees will be offered jobs once the hotel reopens and can keep their health insurance, with the hotel covering its share.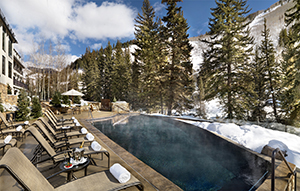 7720