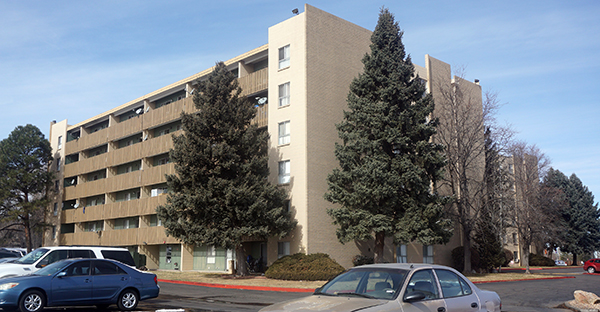 A California-based developer bulked up its Colorado portfolio with a Denver buy last month.
Fowler Property Acquisition bought the 138-unit Station at Highline apartment complex at Evans Avenue and Quebec Street for $13.5 million. Fowler bought it using a fund aimed at buying and sprucing up lower-end apartment buildings.
The deal closed on Jan. 27, city records show. Littleton-based Asher Investments was the seller and Fowler funded the acquisition with a loan from CBRE Capital Markets Inc.
The Station at Highline property, formerly known as the Cobblestone Hill apartments, puts Fowler's holdings at nearly 3,000 apartment units in Colorado, according to the company's website. It's Fowler's only building listed within Denver city limits.
The apartment building complex consists of a pair of six-story buildings connected by a smaller one-story building. It sits on about five acres of land.
Fowler bought the property as part of a $1.4 billion fund that has gobbled up 16 apartment complexes nationwide since 2015, including at least four others in Colorado.
The objective of the fund, according to Fowler's website, is to buy and renovate buildings, pick up distressed properties or acquire buildings in recovering markets. Fowler aims to hold buildings in this particular portfolio for between four and 10 years.
Fowler representatives did return a request for comment on the property by press time on Tuesday.