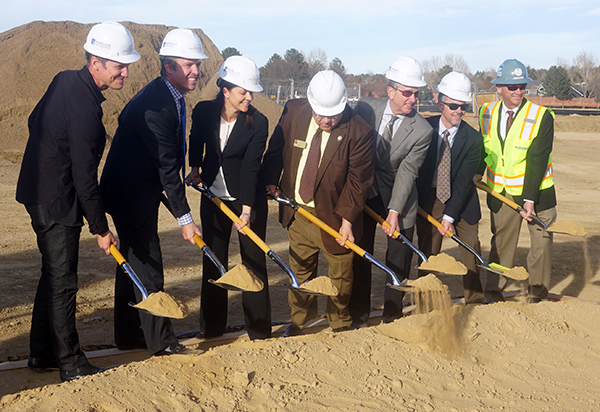 The gold shovels dug in on a $100 million Tech Center office development Wednesday.
Construction is underway at Granite Place at Village Center, a 10-story, 300,000-square-foot speculative office building near Interstate 25 and Arapahoe Road. Owner and co-developer Granite Properties hopes to finish building by the first quarter of 2017.
The building sits at 6165 S. Willow Drive. Stephanie Lawrence, managing director for Granite Properties, said the company bought the site from Denver firm Koelbel and Company. It will add to a Granite Properties Tech Center portfolio that includes High Pointe Tower, Plaza Tower One and Prentice Plaza.
Open Studio is the architect for the new building. GE Johnson Construction Co. is the general contractor. Confluent Development is co-developing Granite Place along with Granite Properties, but does not have an ownership stake in the building.
Confluent President Marshall Burton said the building will be attractive to potential tenants for its common amenity spaces on the first floor as well as its location near transit and leisure hubs.
"The notion that we are walkable to the light rail, one of the highest-traveled light-rail stations along the corridor, the notion that you can walk through the neighborhoods and have immediate access to bike trails and running paths," Burton said. "All of these are adding to the work-life balance that I think truly makes this project special and successful."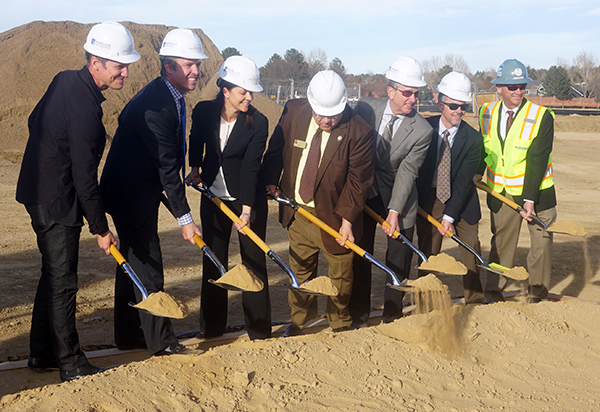 7640